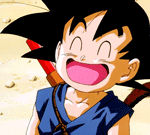 Joined

Dec 6, 2010
Messages

3,923
Location
So yeah, just sent in my laptop in for repairs. I think the graphics card died because the monitor's colors looked inverted/washed out. Soon after, the monitor ceased to show anything. I might have to purchase a new one if the cost of repairs is too high.
So I'm looking for tips. I bought
this one
willy nilly back in June of '09, it's been good to me but I don't want to have to buy one every few years. I replaced the hard drive a year or two ago. What are the things I should look for in laptops in terms of processor, graphics card, etc? Brands? I'm not looking for something that can run Crysis or Bioshock Infinite just fine on the highest settings, but I don't mind it packing somewhat of a punch. It's mainly going to be used for daily personal uses. A Mac is out of the question simply because, as a computer science major, it is a hassle using them for programming purposes. I am willing to shell out money for a good laptop.