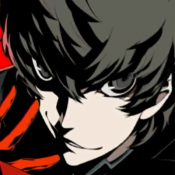 Joined

Aug 31, 2007
Messages

9,315
Location
After the blockbuster success of Tim Burton's Alice in Wonderland, Disney has been busy turning many of their animated classics into live-action films, most recently with the Sleeping Beauty retelling Maleficent and the upcoming Cinderella and The Jungle Book. Now we can reportedly add Dumbo to the mix.

According to TheWrap, screenwriter Ehren Kruger (Transformers: Dark of the Moon, Transformers: Age of Extinction) will script a live-action Dumbo and also produce it with Justin Springer.

The site reports "Kruger is expected to give the live-action remake a strong family component, which has aided the performance of Disney's other recent updates, including Alice in Wonderland and Maleficent."

Even though the movie will be live-action, it seems a pretty safe bet Dumbo himself will be a CG character (at least in part).
Transformers: Age of Extinction Screenwriter Takes on Live-Action Dumbo Movie - IGN
Oh God, why.
Disney what are you doing, stahp