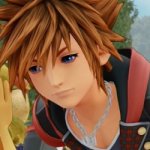 Joined

Apr 7, 2005
Messages

3,879
Awards

0
Location
So hello guys,
You know how people left and they always come back? Yeah, I might be one of those people and wait, I am...but I'm thinking about leaving Kingdom Hearts for a long time and not coming back until the releases of Kingdom Hearts 3D and if not that, Kingdom Hearts 3 come out. Or even permanently. I don't know yet. The reason I'm leaving because of personal issues, and I'll just leave it at that. I have alot of personal issues going on in RL so yeah...
Anyways, to Sign and Kiwi, I think I'm going to quit as being AerMog. Sorry guys. The reason I'm doing this, is because I feel like I'm not doing a good job of being part of the Moogle Army but I really appreciated the short time I was there and I feel that it's unfair that I'm claiming her and you know not posting much. I'm so sorry. ;_____; Can you guys forgive me? Seriously, I'm so sorry. I really am. D:
Also to my friends, Mari, Silly Gilly, Lennyster, Kiwi+, Virgil, Arty, Star, Smile, Christina (if you're still around), Cal-bear, and all my friends that I didn't mention, I love you guys. I'm going to miss you guys since I haven't seen much of you guys around except Facebook, MSN, and/or Tumblr...but still...not on here...
To everybody else, I'm leaving because the forums for mostly personal reasons and it's affecting me alot everyday and plus I feel like I am ditching this place alot. I don't know if I'm coming back or not but if I do, you can always say, "You'll be back." and "HA! I knew you'd be back. You couldn't resist!" Whatever.
It's been a great ride while I was still here. I thank many of you who have to put up with my annoyance, fangirling, and/or chatty side but I'm going to leave for awhile.
So see you whenever I decide to come back or not. But you know as they always say, "You'll be back!"
Hahaha yeah, maybe I'll be one of those people. You'll never know.
Seriously for now though, I'm out.
Sincerely,
Candy
P.s. If any of you wants my MSN, Tumblr, and/or e-mail, just PM me.
Last edited: