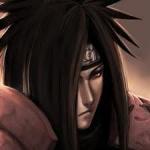 Joined

Nov 28, 2008
Messages

6,422
Awards

1
I was thinking about KH3D and then an interesting thought hit me. I soon formed an idea of what the last scene in KH3D might be.

I think there is a chance that the shocking ending to KH3D is that, Yen Sid will die.

I know it sounds a little crazy for a series like KH but listen to my reasoning behind it.

1. After Yen Sid makes Sora and Riku masters then his purpose will be served in the series, right?

2. BBS took alot from Star Wars, so who's to say that KH3D will not also take this route in the form of the mentor dies so the hero can come into his own as the next step in the hero's journey? Just as Obi-Wan died and Luke went on to become a hero.

Even leaving the star wars stuff out of it, it's still a common theme in stories for the mentor to die.

3. Tension between Xehanort and Yen Sid was hinted in BBS. Yen Sid seemed to be more aware of Xehanort's true nature than Eraqus was and I feel that may have put the two at odds with one another. This could lead to a battle between them that results in Yen Sid's demise. Though of course it doesn't have to.

4. No one can deny for a KH game, this would be a shocking ending.

So I could easily see Xehanort and Braig returning at the end of KH3D and a bunch of scenes take place where Yen Sid joins the fight and ends up getting killed by Xehanort.

The only thing I can think of that would keep this from possibly happening is if Disney didn't agree.

So discuss if you want, it was just an idea that crossed my mind and I wanted to post it before I forgot.