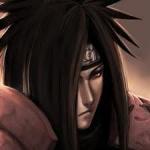 Joined

Nov 28, 2008
Messages

6,422
Awards

1
Dream, Drop, Distance Theory
​
Finally I have some free time from all this college work. I've been wanting to write a KH3D theory ever since the TGS trailer came out. Basically i'm going to take different parts of the trailer and explain what I think about it, and what evidence I have to back up my opinion. Of course, feel free to disagree or add your own input. So let's get things started with something simple.
Travel Between Worlds:
We know this game takes place in a dream world. It's called the "Realm of Sleep". Alot of times when we sleep we often say "I'm going to fall asleep". I believe this is exactly how we travel between worlds in the Realm of Sleep. Sora and Riku will literally fall into these dream worlds.
In the trailer we see Sora falling from a dark cloudy area that looks like a portal of some sort, and continues to fall from the sky to a town below that obviously is City of Bells A.K.A the world of Notre Dame. To the side of Sora we see a long spiral made up of what looks like small 2D buildings. I have no idea what the spiral is so I wont speculate on that yet. However below Sora as he falls are some other things that I cannot make out, but I believe these will be obstacles Sora has to dodge on his way down to each world. In other words Travel between worlds will act like a mini game in some ways.
The Realm of Sleep:
The game will mostly take place in The Realm of Sleep. So what is the Realm of Sleep? Well first let's see what Nomura has said. He said that at the end of KH1, many worlds that were taken by darkness were restored to their original form, thanks to Sora and Mickey. However he said some worlds were not restored and remain in a state of sleep. The people that live in these sleeping worlds continue to dream and these dreams become the dream worlds in the Realm of Sleep.
Because of this I believe the Realm of Sleep acts sort of as an afterlife in KH. Nomura has mentioned before the association between death and sleep in KH. I believe that the Realm of Sleep acts as a sort of prugatory realm in KH. The worlds in the Realm of Sleep are the dreams of the people who continue to sleep in sleeping worlds. It seems these people continue to exist in their dream worlds. As such these people aren't dead, but they can't be described as alive either because of their current state of sleep. As such it's like an in between state of life and death. Therefore I see the Realm of Sleep is a purgatory type of realm.
I don't think most people in the Realm of Sleep even realize that they are asleep. To them it seems like everything is normal. I believe however there are a few in the Realm of Sleep who do realize their condition and the realm they are in. Neku and the other TWEWY characters are some of the people I believe know this truth. Because of this I believe Neku and his friends will act as the Leon group of KH3D.
Awakening the Sleeping Worlds:
Nomura already said that if the sleeping worlds are awakened then they will return to their original forms in the Realm of Light. So the question is, how will these worlds be awakened? I believe the sleeping worlds can be awakened by using the "Key of Sleep".
The Key of Sleep I believe is a special Key that is similar to the Keyblades of the Realm of Light and Realm of Darkness, but exclusive to the Realm of Sleep. Just like the Door to Darkness cannot be closed without a Keyblade from the dark realm and a Keyblade from the realm of light, I believe the sleeping worlds cannot be awakened without the use of the Key of Sleep.
Corresponding to the Key of Sleep is "The Keyhole of Sleep" mentioned in the trailer. Similar to how closing the door to darkness caused many worlds taken by darkness to be resotred, I believe using the Key of Sleep to open the Keyhole of Sleep will lead to the awakening of the sleeping worlds.
Once the worlds are awakened and restored in the realm of light, then I believe that if we visit these worlds again in future KH games then the residents of these worlds will remember their encounter with Sora and unless Sora tells them the truth, they probably wont even realize their first encounter with Sora took place in the Realm of Sleep.
We also know the Dream Eaters are the key to finding the Key of Sleep. Now looking back at all the theories that were created for the unversed before BBS came out, I've decided not to address the Dream Eaters in this thread. I do have a few ideas on what they are, but I think I will wait until later to actually make those ideas known until I have a bit more evidence that swings me to believe one idea over the others.
Xehanort:
This is the part of the theory where I speculate the most. Let me start with the ending scene of the trailer. I believe this scene shows us when Ansem's apprentices became heartless and nobodies. Even and Ienzo are seen on the floor with darkness seeping from them while their bodies fade in and out, I believe they are undergoing the process of becoming a heartless and a nobody. And of course we see Xehanort summon Master Xehanort's keyblade and stab Braig which most likely led to the creation of his heartless and nobody.
Speaking of Master Xehanort's keyblade, I believe this was a moment when the part of Xehanort's heart that belongs to MX was able to influence the body. My person belief is that over the course of the next 9 years MX and Terra's influence pops in and out and causes things like some memories coming back or instances of MX's keyblade being summoned.
Next i'd like to address something Nomura said. He said that the first scene of KH3D would involve Xehanort. It may very well be the scene at the end of the trailer. I believe however it will be similar to the scene at the begining of KH2 where a hooded Xemnas was speaking to a hooded Roxas. Except I think the begining scene of KH3D will be one of two things:
1. Xehanort discussing a back up plan to become whole again in case his heartless and nobody are destroyed.
2. Or Xehanort in the Realm of Sleep speaking about becoming whole again in the realm of light.
This brings me to my next point. Xehanort's plans and involvement in KH3D. I believe Xehanort is going to be the main villain of KH3D. I think that when a heartless and nobody are destroyed they end up in the Realm of Sleep. Like I said before, I believe the Realm of Sleep is a purgatory type of realm. For a heartless and nobody after their destruction, they aren't really dead but they aren't really alive either, so they end up in the Realm of Sleep.
I believe Xemnas and Xehanort's Heartless will appear in the Realm of Sleep and will be pulling the strings from behind the scenes using Sora and Riku in order to pull off some kind of plan to become whole again and return to the Realm of Light.
---------------------------------------------------------
Now there are other things about KH3D I could form a theory about, but at the time I feel like there isn't enough to really form a decent theory about them. Some things like the Data Ansem the wise put in Sora, the Dream Eaters, the people needing to be saved by Sora and how they will be involved with this game, and the Mark of Mastery, are things I am speculating on but I feel like there just isn't enough information to make a good theory on them.
So one day I will make theories on this stuff but until then this is all I got. So yeah discuss away everyone.
​