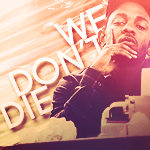 Joined

Aug 9, 2007
Messages

7,498
Location
The Line

I've been on this line for a long time
About 18 years to be exact
The hype was getting me exciting
Everyone saying it's the best
As it keeps going with no rest
Unexpectedly I'm next to get on
With visual knowledge, I buckle up tight
But for some reason something didn't feel right
The announcer speaks
"Get ready for the ride of your life"

The Climb

Anxiety
It slowly fades as I get higher
And it begins to get brighter
Every second is memorable
Every moment is topped by the next
And I become happier as I reach the tip
I felt like I was on top
So wrapped around joy
I didn't see the warnings and signs
All I did was close my eyes

The Fall

I felt shocked and surprised
Tears going out my eyes
As I begin going down
It no longer feels like a rise
Emotions begin to fly
From rage to sadness
And then to regret
What did I get myself into ?
Is this worth going through ?
Around and around we go
Up and down the loops
Then it all stops
And I don't know what to do.

The End of It All

My body aches.
Heart break and chest pains
Thoughts of it rushing by
How I could've been up so high
How I was so low
The experience of the unknown
Saying to myself " I'm done"
My emotions being what I'm devoid of
Yet I find myself back on line
Back on the rollercoaster of love


Hows it going guys! I've been writing poetry for a while now and I decided to finally show my most recent work just to see the response I would get from it. To be honest I felt like I had it at the beginning but it slipped at the end and it didn't really come out the way I imagined it to be and it is actually something very different from what I usually do. I think i probably would post up an old one to see if I have improved or worsened.