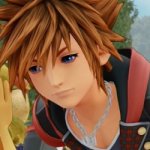 Joined

Apr 7, 2005
Messages

3,879
Location
Oh, I LOVE Monster's Inc! It's one of my favorites! And it even comes with its own musical: "Put That Thing Back Where It Came From or So Help Me!"
OMGOSH I LOVE THAT MOVIE!
I was just rewatching it on my roadtrip and saw the DVD features, makes me wish I can go back in time and relieve the time they released it! UGH!!!!!! XD
I hope the sequel to this movie is is good! I'd love to see it!

Yes, of course!!! I'd love to!

Lovely! I'll send you a link soon!
s1elleface

Thanks for the welcome, darling. I'm happy to be here. I can't wait until we get some actual conversation and discussion up in here. Maybe about Toy Story 3 or something. On that subject, I've made like a huge dump of Toy Story icons a few days ago. Like fourty, I'm thinking about making a thread and then posting them here. Or heck, I could just post them here behind a spoiler cut.

Or something. I don't know. Regardless, would you guys be interested in seeing them?

s1ruckysta
Welcome to any new members of the club!
Ooh PowerOverNothing, I'd love to see your icons when your done!