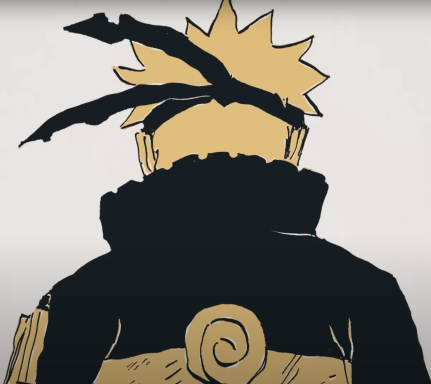 Joined

Dec 15, 2005
Messages

9,319
Location
Website
Rien vs.

Reforge
\---------------/
​
The land was broken, completely eviscerated in the wake of eons long since past. Desolate and abandoned, where these godlike apparitions, manifestations, and entities once called their birthing home. The Den of Demi-Sentinels, such a sacred place, long since its time been inhabited by any sign of life. It his here the applications of time render the Demi-sentinels somewhat close to a state of mortality.

Darien held his head up and looked upon the crafting off the ash colored clouds, as the light that penetrated through with the cracking of storm clouds. He stood on the remains of a platform that suspended itself, made of both gravel and stone. His entire body was wrapped from head to toe in thick cloth provided by an orsanian weaver in the upper garden, the thread count and material nothing less than astonishing. A gloved hand protruded from the rags, the left one, obsidian in color and the grip was tight and firm. It induced a phenomenal pulse felt from every edge of the plane, glowing purple briefly, before resonating a bright and powerful orange essence. The right one posed a cuffed leather bound watch, holding no such accurate time.

Lowering his hood, his hair had only since then grown. His bangs that protruded dangled in front of his faced tipped at the ends with an orange tint. The two orange pools were dull, with a hint of amber. His face had aged, he'd resolved so much sorrow that weighed heavily on his heart. Having had to depart from his attachment to someone dear to him, not by death, but by choice. A person that he loved, called the woman to stay with him until the end of days. Her name was Relantz, and at the mention his feelings stirred though painful, a smile prevailed.

"Get ready...I'm shaking here, I don't know whats going to happen." he said in an uneasy tone.

There was a shroud the lurked around him, an explicit force similar to his son Gabriel's orb of light, but this mass of floating sentience drifted between all planes, and tied back to Darien in a simultaneous feat. It was its own consciousness that spread itself in multiple areas simultaneously, even the unconscious. It possessed the qualities and likeness of his past selves, perhaps as Darien evolved those previous states separated and became invoked into what he called "Gavin."

"

Gavin. Watch my back won't you? The pain that is shortly to ensue may only prove to be the first heading of our excursion....REFORGE!!!

"

His voice billowed from out of his lungs and filled the ruined plane as he beckoned for the descent of the very epicenter of "Infinity".

Reforge, in Darien's mind he knew him as Seru and Seru as Reforge. Essentially the same, and as dangerous and unquantifiable as he'd been lead to rely on. From how Reforge and Garforge would battle, shake the tides of Eve, it was an encounter he hoped he'd never have to endure and for six long years this would be their very first live battle.