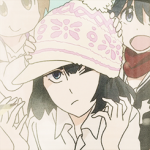 Hyped Ruler of Honnouji Academy
Joined

Jul 7, 2009
Messages

5,297
Age

26
Location
~ THE Mysterious Figure FC!!! ~
"The New King In Town"
Banner by The Dead Skin
~ FC Owner ~
VirgilTheart
~ Members ~
ValentineWolf
Organization_42
8298906
RoxSoxKH
Vanitas97
chasespicer056
oathkeeperriku09
lycorismoon29
The Dead Skin
Strawberry
rokudamia2
Artorius Rex
Gesso
Roa
Sir Saint
Danica Syer
Sign
MasterAqua
Oe98
Allister Rose
ShadowKeys101
~ REASONS TO LOVE THIS CHARACTER ~
1. He may be the toughest KH Secret Boss ever.
2. The No Name Keyblade you recieve from him is EPIC. <3
3. He has what very well may be the most EPIC KH THEME YET. <3
4. He was so tough originally that not even the TAV AIs could beat him. O_O It's a sign of his strength!
5. Time-Travel in KH; SHIT JUST GOT REAL FOLKS. <3
~ Videos ~
​
I can't be the only guy here who's psyched about this fella. <3 BBS can't get here soon enough for me to fight this guy.
Last edited: