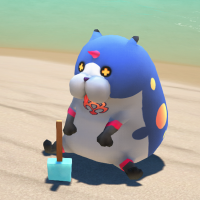 trapped in revamp hell
Staff member
We were only able to catch a glimpse of this figure after meeting Mickey for the first time. You can view the image below with the figure at the upper left corner. We can't see much, but it does look a lot like one of Xehanort's black coats, don't you think?
Except it's not. Far from it. I've gone into the event files to grab a full image of this instance:
And here's a close up:
It's actually the Anguis Foreteller!
We have little information about this, but what do you think is going on? Why is this Foreteller watching over Mickey and the others? What could this be leading up to?