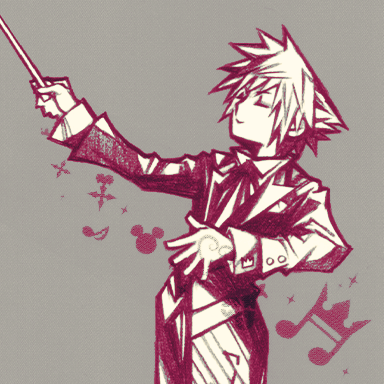 Memory of Melodies
Staff member
Joined

Aug 3, 2007
Messages

5,737
Awards

24
Location
Sound [10/10]

Aside from about eight new tracks, the soundtrack to KH2FM remains largely the same as the original release. I would rate the original KH2 soundtrack 10/10 so this applies here.

There are no remixes of old tunes in Re:CoM. The music to old areas from KH1 (such as Traverse Town) are taken directly from the KH1 soundtrack, unaltered. There are about 10 or so tracks that are unique to this game. Despite that, KH1 was a 10/10 soundtrack and the new tracks as well, so that logically means this soundtrack is still 10/10. This series as a whole is composer Yoko Shimomura's finest work.
it's not directly taken from the original kingdom hearts one soundtrack. it's altered a little bit. this person probably doesn't have any good speakers. when i played it, i noticed a few differences. when alice in wonderland starts, the intro sounds more intrumental. twilight town's music is different. night of fate has that slir when the flute part starts unlike the first game that has like a few notes. (i love playing that part on the flute)

this kind of stuff makes me mad when people don't really notice the difference. i played kingdom hearts one and re:chain of memories back and forth and there is a difference.