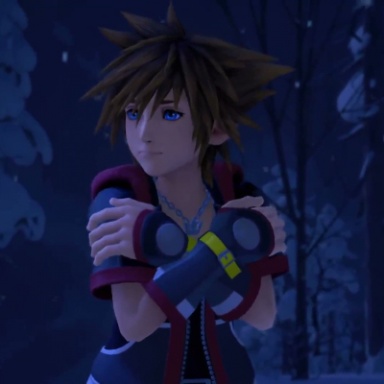 Joined

Feb 13, 2018
Messages

124
Awards

0
Age

23
I can't have Donald and Goofy helping me????

In KH2 I loved taking care of them and healing them up to help me fight. I speacially liked the Zexion boss battle in which he trapped them inside his books and we had to crack it open to save them. It gave me a sense of them participating for real in the battle and I loved that so so much. I really missed this in KH3's superbosses.

Maybe I'm being silly but maybe I'm not alone in this - I think allies makes the battle system in KH a lot more fun to play the game. I like to worry about Donald and Goofy and give them the best armor I can so we can win the battle together, and when I'm up to heal I start to search for their DEAD FLAT BODIES for me to heal me and them too. In KH3 specially, It gives me satisfaction when I use Goofy Bombardier and Flare Force and I can finish an enemy, and I love when Donald heals me in a difficult battle where I'm struggling.

So, yeah, having them cut off from the most fun battles in the game just made me a bit upset. I still love those battles to the death, but I think it'd be a lot more fun to fight New Organization XIII alongside Donald and Goofy.