Joined

Jan 25, 2006
Messages

5,564
Awards

6
Age

32
Location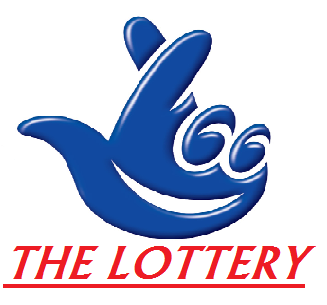 The Lottery is a game of luck. A way of making your chases of making it big greater but for most it just leaves them in the same place they began. But this lottery is different. You don't want to play this lottery. Like normal lotteries there is only
ONE
winner. Only one person can win the grand prize, which is better than any amount of money can buy…..your life. Life is the prize for this Lottery, for if you win you get to live….if you lose you die.
With over population being a problem in this small country, the government does nothing to stop this Lottery. They actually broadcasts The Lottery as a television series for entertainment.
The Lottery chooses anyone to participate against their will. Once you turn of age you are subject to be chosen to participate…like a draft to fight for your life.
If you were chosen what would you do? Would you be able to take the life of another person in order to keep yours?
RP Rulez:
1. You can have up to 3 characters.
2. Staying active is not necessary cause if you do not post as a character within 3 days without notifying me you will be absent or anything your character(s) will die. (see Lottery Rules)
3. We're all adults (or sort of) so swearing is allowed…just nothing too heavy.
4. No machine gun posting.
5. Do not complain if 1(or all) of your characters die. It's part of the RP.
6. If you read and understand the rules post something that your character would say about the Lottery.
7. You can kill NCP all you want but you have to ask another person before you can kill their character.
8. Have fun!!!
The Lottery Rulez:
1. There can only be
ONE
winner. The winner will receive the Grand Prize of Life and immunity to being drawn into the Lottery for the next 3 Lottery games.
2. Every player must wear a E.D.(Explosive Detenating) Collar.
3. There are Warning Zones(WZ). If you are in a WZ for 5 seconds your collar will explode and you will die.
4. A player has 24 hours to kill another player or their collar will be activated and they will die.​
NOTE:​
The RP takes place in a fictional country in our world.
The Lottery takes place on a small Island. Here is a
MAP
.
WZ are located on all beaches near water to stop players from trying to swim away and there is a WZ around the Main Building ( you'll hear about it in the RP).
There are many little cabins and places to hide on the island.
There are many different types of weapons scattered around the island to help kill others/protect yourself.
You can work in groups or alone but remember that there is only 1 winner of the Lottery….no exceptions.
Because this is broadcast on tv...there are cameras all over the island. Everything can be seen and heard.
I will play as the Head of the Lottery chairman to make sure the game goes as its suppose to.
Template:
Name:
Age: (18 and up)
Sex:
Race:
Appearance:
Occupation: (anywhere from high school student to homeless to mayor to whatever you can think of)
Personality:
Bio: (at least a paragraph of what this person was doing before they was abducted in The Lottery.)
Other: Anything else you want to be known about your character.
​
​