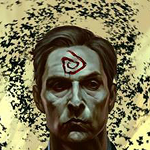 Joined

May 16, 2007
Messages

5,612
Awards

4
Location
[EDIT: I will post a summary in here tomorrow if you guys ask]
Warning: Days Spoilers. Read at your own risk.
This is my brainchild. My magnum opus of BbS theories. It didn't take long to think up, but it took exponentially longer to type. I've been taking my time with it, writing a bit at a time over the course of several weeks. It didn't take as long as you'd think (considering I can churn out a four page college paper in an hour), but I never had enough time to sit down and get much of it done. Don't come in here and just comment on its length. Read (some at a time if you wish) or leave.
I'm going to go ahead and guess that not too many people will receive this theory favorably. There are so many dimensions to it and, with the specific examples I'm going to show, you're bound to at least disagree with one of them, if not the basic premise. I assure you that, in spite of its daunting size, it's a pretty simple and easy to understand kind of theory.
So then.
This is a follow up theory to the one in this topic:
http://forums.khinsider.com/spoilers/131094-revelation-unbirth.html
You might want to read my posts in there if you haven't done so already, as some of the ideas stem from the same line of thinking.
Instead of walking you through the theory's evidence bit by bit, I'm going to introduce the idea, in its entirety, right off the bat. The evidence will come through the individual examples of the Unversed presented later on.
Let's get right into the nitty-gritty then.
What's an Unversed?
When a person emits strong negative emotions, darkness grows in their heart. That darkness can, in turn, affect one's memories (as has been implied in Com with Riku). Therefore, negative emotions, darkness, and memories are intertwined.
Darkness can take many forms, but it is most often reflective of one's own inner demons.
So when a negative emotion begins to consume a person, the darkness created by this particular emotion can take on a special form. Namely, as a replica of the memories that evoke this negative emotion. The darkness becomes a duplicate of the memories. It becomes dark memories.
You might be perplexed by how this happens. If you are, you're thinking too hard.
Memories can have a tangible form, as we see in CoM. Since Namine can manipulate them, memories must at least have some kind of metaphysical substance to them. Now, darkness and light can be created by the heart, the source of all power, right? And memories, which originate in the heart, are probably created by the heart as well (so that one may feel emotion), correct? Well, would it be all too surprising if memories were created, then, from light or darkness, depending on their alignment? We know one can have "lighter" and "darker" memories just as much as there can be a "lighter" or "darker" existence.
So it's a really simple idea. The darkness created mimics the darker memories through one's negative emotion. As I said, it mirrors one's inner demons. Simple.
These dark replica memories manifest into, you guessed it, the Unversed. Since the dark memories reflect a specific emotion, an Unversed's existence is contingent on the emotion that created them.
For example, if I am angry a lot about my friend for whatever reason, the darkness in my heart will gradually turn into dark memories of this friend. The resulting Unversed becomes an "angry" Unversed.
We can see from the pictures of the creatures so far that no two Unversed have the same eyes. Now, why would I bring that up?
Heartless all have the same yellow, beady eyes. Nobodies all lack eyes (and most facial features). Unversed though... look at each of them. They all have red eyes, true. But look at their design. Some you'll notice to give the appearance of anger, others sadness, and so on.
It has been accepted that there are several universal facial features that indicate a certain emotion. It's said that you can often see it when you look at someone "straight in the eyes."
Heartless and Nobodies are said to both be emotionless. A Heartless has a blank stare, a Nobody has no stare at all, so this makes sense. But Unversed... they give the impression of true emotion.
That can't be the end of it, though can it? Of course not. I mean, if that's all the Unversed were, then, essentially, the original being would be unaffected.
Well it's not too hard to think of where to go from there.
We have the original being, and we have their Unversed. They both have identical dark memories. What about, you know, all of the other memories?
There's that old saying... "Control your emotion or it will control you."
What better way to show the truth behind that expression, than to have the Unversed calling the shots?
When the Unversed is created, the original being falls into a state of sleep. Sleep, as we've seen with Roxas and Sora, serves as a means of binding the memories of two individuals who are connected. As the person slumbers, their memories begin to pour out, right into the Unversed. Eventually, nothing is left of the person's memory except for the dark ones which had created the Unversed (since the Unversed already had a duplicate of these dark memories, they don't pour out).
At this point, the Unversed, through the power of the memories, becomes a fully functioning clone of the original being. The original is left to slumber forever while the Unversed more or less takes their place. So, "Birth by Sleep" refers not to the Unversed's initial creation, but their "birth" as a complete replica.
But, GA, how do the memories make the Unversed complete? What about a heart, a body, a soul? I say again, you're thinking too hard.
When Sora's memories manifested in CO, did they have a heart, a body, a soul? I would say so... technically. They're all reconstructed from memory, meaning that they have bodies, hearts, and souls reconstructed from the memory. I don't think anyone would question whether or not they had "bodies" (Sora could touch them), "souls" (they're "alive"), and "hearts" (they can quite obviously still feel emotion). Call them "fakes" if you wish then. Either way, though, the Unversed at that stage are complete, and they're real in a physical sense.
What about this whole ordeal of the Unversed, "not being well versed in existence?" Just hold off on that. I'll flesh out a fitting explanation in one of the specific examples to come.
But before I go to the examples, one more thing about the basic premise of the Unversed.
How come we're not seeing Unversed run around in KH1 onward?
As some examples will show you, Unversed can still be created. But their waning appearances can be attributed to Xehanort's experimentation with the darkness.
Before Xehanort's experiments, a Heartless wasn't created from a heart consumed by darkness and afterward, the Heartless were created. This, as I see it, implies that the nature of the heart's darkness between the time of BbS and KH1 was altered.
Xehanort was able to retain the darkness within the heart, whereas, normally, that darkness would be released as dark memories. By additionally amplifying that darkness, it eventually was forced to consume the entire heart (instead of absorbing the memories from it) and created the first Heartless, which spread like a wildfire, effectively replacing the Unversed. Still though, that's neither here nor there. I'm not trying to guess what happened to the Unversed (and I don't think it's the greatest guess anyway), just here to talk about what they are.
So, the Unversed are created when a
specific
negative emotion causes the
release
of darkness in the form of memories. The Unversed then absorb the remaining
memories
.
The Heartless, on the other hand, are created by
any
negative emotion in general causing darkness to grow
inside
the heart. The Heartless consume the
heart
.
Unversed: specific negative emotion, grow outside of the heart, only memories consumed
Heartless: general negative emotion, grow inside the heart, the entire heart consumed
And with that, let's move on to the examples.
To illustrate my point, here's a picture of what I believe to be all instances of the character-specific Unversed (the key is as follows: the top row is the original being, the bottom is their respective Unversed):

Assuming you read my previous topic, there should be three expected versions, and three entirely new ones.
MX is the Unversed of an unknown character. Repliku is Riku's Unversed. Xion is Sora's Unversed. No surprise there, but...
Xehanort, Terra's Unversed?
DiZ... is his own Unversed??
Roxas, Ven's Unversed?!
Yes, not quite, and yes. The first probably isn't all too shocking. But the other two, especially the third, is probably creating huge dissent among those of you who have given me the benefit of the doubt so far.
Let's go through them one by one, starting with the one's we already know.
Master Xehanort
Nomura said that the anagrams "No Heart" and "Another" were important in Xehanort's name. We cannot apply the significance of these anagrams to one Xehanort and not the other (otherwise, well, it would certainly be one ludicrous coincidence that they have the same name, yet only one of them has meaning).
The term "Another" is the origin of this theory. With the concept of replicas being reintroduced in Days (and thus being made relevant again), I thought, hey, perhaps Xehanort is "another" someone. And I rolled with it.
As far as, "No Heart" goes, take it as it is. Xehanort has no heart. He is "another" with no heart. A replica.
What do I mean by "no heart" when I said that they technically have "hearts" though?
Remember, a replica, like the manifestations in CO, are made from memory. Their "hearts" are made from memory as well then, which is how I coined the term "Memory Heart."
But having a replicated heart from memory just isn't quite a substitute for the real thing. A heart is the "proof of life." To a replica, having a real heart can make them their own being. Naturally then, I think we'll see this desire for a heart in MX's motives.
Repliku
The plan is going more or less smoothly. Concerning the most superior replica, "No. i", it is going almost too smoothly. The other that we couldn't acquire a number for was brought to Castle Oblivion, with the plan to do further research with it. These replicas, at least isn't it acceptable to call them special Nobodies?
This quote shows that the replication process for Riku began before Vexen met Riku. Whatever Vexen did was just icing on the cake.
According to my Unversed theory, when would the replication process begin then?
It always starts with a negative emotion. What negative emotion is Riku most commonly associated with?
"Riku... are you sure you're not
jealous
of Sora?"
Xemnas, who can undoubtedly sense negative emotion due to his correlation to the Unversed (which I will get into when talking about Xehanort), notices Riku's jealousy. And, indeed, Riku himself admits as much when the battle is over. He was jealous of Sora. Jealous of him becoming the keyblade master, of Sora being "too cool" with his new friends, and of the bond Sora shared with Kairi.
Look at Repliku. Is he not a perfect reflection of that jealousy?
Most of his existence revolved around protecting Namine. He was envious of Sora's bond with her. And even after he figures out that it was all a lie and comes to terms with it, he's still a jealous being until the very end. He hates Riku for being his own man, and not some worthless doppelganger. And he's jealous of Riku for that.
So we know which negative emotions culminate into the birth of Repliku, but how about the process itself, the birth by sleep? It started when Riku slept in the chasm between light and darkness. But what about the whole memory issue? If the Unversed become replicas through the original's memories, why isn't Riku experiencing any memory loss? Well, who said he wasn't?
Riku: No one here, either... There's nothing but Heartless in this castle.
Voice! I know you're watching — so explain this. Where are the people
from my memories? Tell me!

???: Are you sure you want to see them?

Riku: Of course I do.

???: But you cast them aside. To reach the outside world, you passed through
the door to darkness. Behind you, you left family, friends, home —
everything — all in pursuit of darkness.

Riku: But I cast that aside, too!

???: Then what do you have to show for it? First your home, then the dark. Your
heart only knows how to throw things away. It's empty, like that room.
Like your memories. That's why no one is in the castle with you. Your
heart is hollow except for the darkness you couldn't quite shake off.
The creation process of Repliku did take some of Riku's memories. The light ones.
The dark ones, on the other hand, were replicated in the initial creation of Riku's Unversed which would, obviously, leave Riku's heart filled with hardly nothing but dark memories.
I think you get the picture. Two questions still remain, though.
Why do I put so much emphasis on Repliku knowing that he's now out of the picture and there's no way for them to reveal any of this?
How is Riku able to have an Unversed during the time of the Heartless?
To answer the first, don't be so sure that we're done with Repliku.
In fact, I would make a bet that we'll be seeing some references to him in the future.
Why?
Riku's Gayblade.
Knowing that Xion and Repliku are both replicas, let's compare their deaths. Xion returns to Sora as his memories. This process allows Roxas to dual wield, and we see that Xion's memories are connected with the Oblivion keyblade (when she talks to Riku through it).
Now, Repliku, when dying, wondered where his "heart" would go. And while Riku offered that it may go to the same place as his, we now have a definitive answer.
When Repliku died, his memories (including the ones he got from Riku) went to Riku, in a process known as Reverse/Rebirth (Unversed/Birth by Sleep, except the opposite. The Unversed memories become reversed in the original being, and the replica is "reborn" into the original so to speak. I don't think Nomura meant this at the time of making CoM, obviously, but the term is something that could be used in retrospect). While this did not allow Riku to dual wield, you should note of something that happened when he did become capable of dual wielding. The Gayblade has a papou keychain... or rather, Namine's good luck charm. So I believe Repliku's memories do in fact play a part in his ability to dual wield, even if it wasn't right away.
Xehanort's memories are involved with dual wielding.
Xion's memories are involved with dual wielding.
And now it seems Repliku's memories are involved with dual wielding.
And as for the other question of how an Unversed could be made, you'll have to wait on that until I get to the section concerning Xehanort.
Xion
Xion is an interesting case. She's "incomplete" for most of Days. There's got to be something slightly different about her creation process.
And we, of course, know there is. Xion was made from Sora's memories of Kairi, sampled by Xemnas.
Keep in mind that when we say "sample" here, it does not mean Xemnas is actually taking the memories. He is gathering data on them to reproduce the memories. Otherwise, Sora would have forgotten about Kairi after Xemnas sampled them and created Xion, which we know is not the case.
So, the memories that the Unversed in this case is made of weren't gathered naturally. Xemnas gathered data on those memories, they weren't duplicated on their own. Consider, then, that Xion is more of an "artificial" Unversed, like an Emblem Heartless compared to a Pureblood.
This makes sense. Unversed are made from strong negative emotions. So there's no way Sora could make one naturally. He's just too damn cheery.
Still, Xemnas would have to sample "dark" memories, right? The Unversed are born from darkness after all.
But wait. Xion is memories of Kairi, those aren't dark... are they?
This is the point where we must discern exactly what negative emotions are.
Negative emotions, as I've said, create dark memories.
So, assuming the memories Xion are made of are dark, Sora has some negative emotion concerning Kairi.
How?
All too often we associate that negativity, that darkness, with the obvious. Anger, hate, even jealousy. But there are other, less obvious emotions that qualify as being negative.
"Sora... are you sure you can
trust
Riku?"
If Sora lacks trust, what does he have? Doubt.
Doubt is a negative emotion.
Doubt and Kairi. Sora doubted he could find her again. Sure he remained optimistic on the outside, but no one would deny that subtle worry plaguing him (which becomes more prominent in CoM and KH2). Your friend is God knows where and has lost her heart. Wouldn't you have doubt about whether or not you could find and save her?
There are many times in KH when Sora almost loses faith in himself.
And we see with Xion that she reflects this doubt. She is constantly unsure of what she is, and what she must do.
Then Sora, of course, goes to sleep in CoM. This is another example of how Xion is more artificial. He chooses to go to sleep, it doesn't happen naturally. But the sleep nonetheless allows memories to flow out into Xion like any other Unversed.
Xehanort
Anyone who hasn't considered the possibility that, with Terra and Xehanort, there's an Unversed involved somewhere in there is just frankly idiotic.
Unversed are involved with negative emotion. The first thing to come to anyone's mind ought to have been the remarks of Xemnas and the LS on anger/hate.
So it's pretty simple to piece together.
Terra's anger/hate of MX creates his Unversed, Xehanort.
But I don't think that would be the end of the story. Otherwise, why does Ansem SoD wear the same clothes as MX?
How can MX fit in as a piece of the puzzle, then?

Xion and Repliku have both exhibited a strange ability: absorbing others' powers (though Xion never actually absorbed Roxas, there's no doubt she could have done it).
Thus it follows that, perhaps, Xehanort (the Terra replica) absorbed MX, thus stopping MX from doing what he meant to do.
When Xehanort supposedly cast away his body to become an existence of the heart then, he was actually releasing MX's dark memories, which became what we know to be Xehanort's Heartless.
I don't really care that it's been established that Xehanort's Heartless... is a Heartless. We know that he is a one of a kind. No Heartless has taken on his kind of existence, not even Sora (Sora was not a Heartless when he was restored by Kairi). Right off the bat, Xehanort's Heartless retained a humanoid form and sense of self.
If you need evidence that Xehanort's Heartless is actually comprised of memories, look no further than CoM.
One of these things is not like the other!:
Ansem SoD at the end of KH1
Ansem SoD during Reverse Rebirth
Riku in the form of Xehanort's Heartless
If you chose option three, you are incorrect. Well, no, you're correct in that it's Riku calling the shots. But I'm talking about the body being used. At the end of KH1 and during KH2, the appearance of Xehanort's Heartless is through Riku's body. But not in CoM. Riku has his own body, so how is it that Xehanort's Heartless can take an independent form? Well, he's in Castle Oblivion. And he also has an uncanny familiarity with the cards in the castle.
One more thing to add regarding Xehanort's Heartless.
DS seems to be a part of MX in some way.
And the Guardian seems to be a part of Xehanort's Heartless in some way.
I say that, when Xehanort absorbed Master Xehanort, DS was still "inside" MX. And DS has a real heart. So, when the memories of MX were released from Xehanort, DS's heart was released as well. And that heart became a Heartless. In other words, it's an unlikely pairing. Xehanort's Heartless is an Unversed, the Guardian is the DS's Heartless.
And Riku, being engulfed in the darkness of an Unbirth, has his own darkness grow in the form of an Unversed (Repliku) rather than as a Heartless.
So then that leaves Xemnas as... what?
Well, he's not much different than he was as Xehanort, the Unversed.
Except the difference is that he's a Nobody... a special Nobody.
He was created when the DS's heart left Xehanort's body. Xehanort's body (an Unversed) became a Nobody.
That is why Xemnas says, "I'm all that's left... or... I'm all there ever was."
He's comprised of the same things as he was when he was an Unversed.
Xigbar, too, refers to Xemnas in the Secret Reports of Days as "Xemnas" but corrects himself with "Xehanort." That is, Xehanort and Xemnas are, on a component level, one in the same.
As a side note, it should be interesting to point out that, if this theory is true, Xehanort isn't coming back. The main antagonist, in the future, will be someone else.
Roxas
Ok. The tough one.
To make a long story even longer, a couple months ago, I was going to post a debate topic concerning Roxas' state of existence. I argue that both Nomura and AtW are stating that Roxas is /not/ made of Sora's body and soul.
I had the topic typed out and everything, but, at the last minute, decided against posting it. It dawned on me that, frankly, I didn't want to argue with people about that (even though, knowing me, I love to argue). It would take too much effort, effort that I didn't have. So I dropped it. I saved the document on my computer, luckily.
I'll present it to you now. Like this topic, it's pretty long.
This came up in a recent topic that was never discussed in full, and I felt it warranted further discussion in its own topic.

Some of you might be looking at this incredulously. Debating? About how Roxas and Namine came into existence? That's old news, speculation has been laid to rest. What does it have to do with the future of Kingdom Hearts?

Well, first and foremost, I would like to point out that a reasonable amount of theories are established using Roxas and Namine births as evidence. Namine's special existence in particular has been used numerous times in the creation of theories. So, if we are wrong about how they were born, then it would alter the course of our theorizing. Consider this a thread an examination of the evidence then.

In regards to how Roxas and Namine were born, I believe that the most commonly (almost unanimously, correct me if I'm wrong) held belief is as follows:

When Kairi and Sora's hearts were released from Sora's body, Sora's body and soul were left behind as Roxas. Namine, on the other hand, was essentially created from nothing. It is a phenomenon AtW had earlier hypothesized in the Secret Ansem Reports when he believed that Namine came into existence when Kairi lost her heart (rather than when Sora lost Kairi's heart).

I myself believed this unquestioningly for years.
But not too long ago, when I had been scrutinizing Another Report and the Secret Ansem Reports (for unrelated reasons), I by chance, came to another conclusion.

It is the exact opposite of what people have assumed. [b]Namine, not Roxas, was born through Sora's body and soul. Roxas, on the other hand, exists through unknown means.[/b]

I know there's going to be an overwhelming amount of opposition to this idea. But hear me out. Give me the benefit of the doubt to explain this. It is NOT my theory, it's what I have concluded that Nomura is saying. I'm just the messenger boy.

The bulk of what I'm about to say involves grammar. If you're not familiar with the terminology or the concepts, rest assured that I am not leading you astray. I consider myself a grammar buff and, trust me, I know what I'm talking about. If you have any doubts, by all means bring them up and I'd be glad to give you a little tutoring. But don't disregard it simply because you don't understand.

You might scoff at how much I'm analyzing the grammar of a meager two or three paragraphs. But I do so in your best interest. If the vague, seemingly ambiguous structure in the sentences of Another Report/Secret Ansem Reports can fool me (as well as the entire KH community) this easily, then it deserves some serious examination.

Let's get to work then.


[quote]
Essentially when a strong hearted person has their heart stolen, they change into a heartless, and on rare occasions their body changes into a Nobody. But in the case for these two, for Kairi's heart to be hidden within Sora, it took a special shape.[/quote]

So let's take a look at that second sentence:
"But in the case for these two, for Kairi's heart to be hidden within Sora, it took a special shape."

The word "it" is behind most of the trouble here. What is the antecedent of "it"? Well, many assume it to be Kairi's heart.

But that is grammatically incorrect. "Kairi's heart" is in the prepositional phrase whereas "it" is in the independent clause. Because the prepositional phrase cuts in between the independent clause before the word "it," many people have that misconception that it=Kairi's heart (since "heart" is the closest noun that would be considered an "it."). Plus, Kairi's heart taking a special shape doesn't really make sense in reference to special Nobodies, does it?

If we cut out the prepositional phrase to see the independent clause as a whole (which is fine), it reads, "But in the case for these two, it took a special shape." By reading the sentence as such, you can tell that the antecedent of "it" is in the previous sentence. So what noun could it be talking about?

The answer is "body." That is, the body ordinarily changes into a Nobody, "BUT" (used as a conjunction in the next sentence to refer to an exception) it (Sora's "body") took a special shape. When we read in it that context, the two sentences make sense grammatically as such:

Essentially when a strong hearted person has their heart stolen, they change into a heartless, and on rare occasions their body changes into a Nobody. But in the case of Sora and Kairi, Sora's body took a special shape because Kairi's heart had been hidden within it.

This is irrefutable. You cannot deny that Sora's body is what took a special shape.
Now it's a matter of deciphering semantics.

So what does he mean by "special shape" here then? How does Sora's body take a special shape?
Let's think. He says that, ordinarily, the body changes into a Nobody, which would be considered the original person's Nobody. BUT Sora's didn't, it took a special shape. Sora's body taking on the shape of Roxas, his Nobody, would be normal. Catching on? His vessel did not take the shape of his own Nobody, but as Kairi's Nobody. Namine.

And you can note that he's actually saying the same thing that Ansem the Wise said:

[quote]
I believe that Naminé was born as a special type of Nobody when Sora attacked himself with the Keyblade, causing his and Kairi's hearts to leave their bodies simultaneously.

Naminé emerged as Kairi's Nobody… but the body and soul necessary to exist as a Nobody belonged to Sora.

[...]

Naminé is Kairi's Nobody, but came into being via Sora's body and soul.[/quote]

When AtW says, "but the body and soul necessary to exist as a Nobody belonged to Sora," it does not mean Namine didn't /use/ Sora's vessel, but rather that DESPITE being Kairi's Nobody, she was made from Sora's body and soul.

And as for Namine coming into being "/via/ Sora's body and soul." It's exactly what it says. ANY Nobody comes into being VIA the body and soul. While we usually consider the Nobody to be comprised of the same body and soul as their original, they technically aren't. If they were, they would be existent (since a body and soul are definably existent) and would look exactly like their Somebodies (think of Kairi's empty vessel when she loses her heart). Thus, they are born FROM (via) the left over body and soul.

Now let's move on.

[quote] Moreover, when Sora himself was changed into a heartless he was purified by Kairi. In order for Sora to be revived without following the essential course, the special way Roxas and Namine were born from these types, special Nobodies ended up being left behind. Still, I get the feeling from the story so far that Xemnas might also be a special Nobody.[/quote]

"Moreover," ie additionally.
So, if this is additional to the previous sentence, it means that it further talks about how these two special Nobodies came to be. Since the previous sentence is about Namine, then it would logically entail that this next sentence talks about Roxas.

In other words, Sora turning into a heartless and then being purified by Kairi has something to do with Roxas' creation. Yet again, this verifies AtW's words:

[quote]
Apart from Naminé, Nobodies retain their memories of their time as humans, but Sora's Nobody, Roxas, has lost Sora's memories.

This is likely because Sora's time as a Heartless was short, having recovered his heart and returned to his human form soon after leaving behind Roxas, his Nobody.

[...]

Roxas is Sora's Nobody, but was left behind because Sora's Heartless regained human form using Kairi's heart instead of his own.[/quote]

Ansem uses the phrase "leaving behind" to refer to Roxas' creation (ie "soon after leaving behind Roxas, his Nobody"). So, in that bolded sentence, AtW implies that, while Roxas is Sora's Nobody, he is not comprised of Sora's body and soul [since they turned into Namine], but rather was created ["left behind'] because Sora's Heartless regained human form using Kairi's heart instead of his own."

Nomura and AtW are in agreement. But we have a couple questions to ask:

-How is Sora's Nobody created when Sora is purified by Kairi?
-Why does it matter that Sora used Kairi's heart instead of his own? ("Sora's Heartless regained human form using Kairi's heart instead of his own.")

The fact of the matter is that neither source (or any, at that), has provided a definitive explanation of how Roxas came to be (they just refer to WHEN he was born). You can look all you want, but you won't find one. So, just as how people speculated about Namine's existence, we now can only guess and theorize about Roxas. The next few paragraph contains my own two scents (and is the only thing in here that can be regarded as theorizing):

When Sora released his and Kairi's heart, his body and soul became Namine. Normally, a Nobody gets the memories, but since Namine is Kairi's Nobody, Sora's memories were released on their own (as we see when he begins to forget as a Heartless). Those memories had to go somewhere. So, Sora's memories culminated into Roxas. However, there's a missing piece here. Whatever piece of Ven that was in Sora (let's say Ven's memories since it would make sense that Sora's memories and Ven's memories were together after they had been released), went to Roxas. So Roxas=Sora's memories + Ven's [insert whatever]. Now, when Kairi revived Sora, she obviously used her own heart, drawing on the connection between her and Sora. So Sora's memories returned to him, but Ven's memories stayed as Roxas since she had no connection with him. Had Sora's heart been used, he is obviously connected to Ven, meaning that Ven's memories would return and Roxas would be no longer existent.

So, in other words, I think that Nomura is trying to say:

Essentially when a strong hearted person has their heart stolen, they change into a heartless, and on rare occasions their body changes into a Nobody. But in the case of Sora and Kairi, Sora's body took a special shape as Namine rather than as Sora's own Nobody since Kairi's heart had been hidden within it. Additionally, when Sora himself was changed into a heartless, Roxas was left behind and took form through Sora [and Ven's] memories. When Sora was purified by Kairi, he was revived without following the essential course of having his original body and soul [and Ven's memories] return, allowing the two special Nobodies Namine and Roxas that were originally left behind to remain existent.

This still brings up questions:
-What about how AtW said Namine was comprised of nothing?
-Why can Namine age?
-Why did Namine return to Kairi when she should have technically returned to Sora?

Keep in mind that what AtW had said about Namine before was related to his earlier hypothesis, in which Namine was created from Kairi losing her heart. We know that's not true. So any of that can be dismissed.

As for the other two questions, I quite honestly don't know, and I'm not making it my job here to answer them. Just as the original idea that Namine came from nothing and Roxas came from Sora's body and soul, so too does this idea have its share of unanswered questions.


Not sure why Namine would age. I guess we could say Sora received a new body and soul when he was revived (meaning he wouldn't have to fuse with Kairi), yet how that is possible and why she had to fuse with Kairi remains to be seen. I'll leave that for you to ponder, but keep in mind that you can't say Namine literally equals Sora's body and soul (she came FROM them, remember).

I like the original idea better, I really do. I'm in favor of Namine being made of nothing.
But I've scrutinized the sources and I firmly believe that Nomura is saying the exact opposite.
You're obviously entitled to believe the old theory, but please, please, please, keep your mind open to this. It is NOT my theory (aside from the speculation on Roxas). It's really what the creator himself has said. Backed by the SAR, I think it would be extremely foolish to not even, at the very least, consider this more than possible.

The reason I did this is simple. If you're better informed, you make better theories. And this opens up many new possibilities.
If you want to skip reading that, I understand. Just don't dare to post anything about Roxas, as I would consider you ill informed.
At first I was going to say, "I don't care what you think, if you still disagree with that line of thinking, ignore it." But that would be unfair to people who still have questions. So if you have a beef with it, go ahead and post your thoughts. Please, though, I don't want to have this entire topic devoted to an argument about Roxas. It's only one part of the theory.
I'm sure that, if you read what's in the spoiler tags, you get the gist of what I'm saying.
Only a few other things to add.
What emotion could Roxas reflect as Ven's Unversed? We've seen him, possibly, display several, including anger, happiness, and sadness. Things like "anger" and "happiness," though, can be dismissed, since we know other members, like Larxene, exhibit this type of behavior. But sadness... that's irrefutable. Whatever Roxas feels when he's sad is as real as the tears that come out.
So Roxas is Ven's "sad" Unversed. What could have made Ven so sad?
Seeing his friend Terra gradually be consumed (literally) by his own anger of course!
But.. why would he ask Aqua to erase him?
Ven is aware that his own sadness is somehow creating an Unversed (he acknowledges, as we see in Olympus Coliseum, that he is losing memories). You can't help what you feel, but if you can erase your being, you can put the creation of an Unversed to a halter.
And, on that topic (going into an unrelated one), the same thing may have happened to Terra. When he realized he was creating an Unversed, he intentionally was erased, which is why Xehanort does not seem to have Terra's memories. As to why Xehanort looks like Terra even without his memories (and why Roxas looks like Ven even without all of Ven's memories), that may be due to the strength of their emotion. A stronger heart makes a more human Nobody. A stronger emotion makes a more replica-esque Unversed (which still, naturally, will be taking the memories of the original even though they appear to be complete). That, or Terra is in his eternal slumber, and Xehanort DID actually have memories of Terra (in the same way that Xion has dreams of Sora).
Anyway.
Along with the idea of Roxas being Ven's Unversed, there comes an interesting proposition.
Ven's memories, instead of directly becoming an Unversed, must have gone to Sora, right? That means that the connection between Sora and Ven extends beyond the fact that Sora has a part of Ven in him.
Allow me to elaborate.
Most people say that Ven's connection to Sora is through whatever piece of Ven went inside of Sora, similar to Kairi's heart being in Sora.
However, this shows that Ven's memories traveling to Sora is a /result/ of their connection. The connection came before that. Ven's memories went to Sora for a reason. What that reason is, I have no clue.
But whatever it is, I would bet it's hinted at through Sora and Ven's similarities. Both have the same mannerisms (hands behind the head), and Ven's attitude, as Nomura said, has the playfulness of Sora and the seriousness of Roxas.
I would also say that whatever this connection between the two is acts as the reason why Roxas must return to Sora to make him complete (and why Roxas experiences Sora's memories when they're being restored).
No matter what you believe on this, keep in mind that people may be overlooking the obvious. Replicas are now relevant again. And, oh look, Roxas looks exactly like Ven.
DiZ
Last but not least.
Most of the evidence for the Unversed has been presented through the other five examples, so I'll keep this one short.
AtW and DiZ are two different beings. DiZ is AtW's Unversed.
When AtW was supposedly banished to the realm of nothing, he said (and has said several times throughout the game), that the apprentices took everything away from him.
The apprentices made him angry, long story short. His anger resulted in an Unversed creation, which put him into a state of sleep and took all of his memories. They, in a sense, took everything away from him.
We see those terms again like with Xemnas... "anger and hate."
There's no way it's a coincidence.
So, "DiZ" is AtW's Unversed but doesn't even realize it.
And he, like Xehanort and MX, has achieved the power of darkness.
I think that Unversed made from "anger and hate" in particular are the darkest. The ones we see to have the skin tone and eye color changes.
Well. That's it. Congrats to anyone who read that in one sitting, or all of it in several sittings for that matter.
Oh. Almost forgot.
In-game reference to Unversed (notice how she changes from Roxas, to Xion, to Riku, to Sora, all involving Unversed).
Notice how they made a text bubble scene from Re:CoM into a full fledged cutscene with super omnous music. The developers said they made scenes into cutscenes based on significance (several of which, as we've seen, have hints of BbS in them)
Last edited: