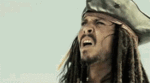 Joined

Sep 17, 2004
Messages

1,531
Awards

4
Age

34
Location
Website
Since the last one became a chat-it-up thread, let's try this again, but differently.
First of all, this thread is meant to be one to talk about LGBT issues. Not a place just to chat, but still to be considered lighthearted. Bring your problems, concerns, questions, stories, and opinions here. Please stick to the forum rules, use courtesy and respect, and present your opinions in a respectable matter.
The ground rule this time around is to keep this thread stuck to LGBT issues, and nothing else. Only that. If you want to chat about the newest video game, there is a place on this forum for that. Perhaps this time around EVERYONE can agree to these rules.
I'll categorize people as they join. If you don't see a category you like, specify a new one. Comments and suggestions are always welcome.
EDIT: Also, if I forget to add you, drop me a PM or visitor message. =)
Everything is listed Alphabetically, both the categories and usernames.
Members
Asexual:
madammina
Bi-curious:
Iridium
Mars
Reika Noko
Bisexual:
Angel
Aqua13
destinykh
Naryx15
Ore012
Rabgix
Shuri
Oathkeeper
Gay:
Archetype00x
Chaser
Kh-allyDelicious
Nintandy
Raz
Rich
Lesbian:
Straight:
[crash]
canito_q
Hershey
Lifeline
Lycanthrope
Nero18
New2Ya
Shade737
Sora/Riku/Kairi
Zero Sora
Last edited: