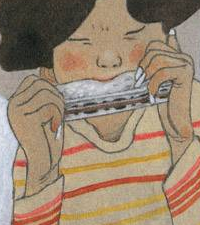 Joined

May 18, 2007
Messages

12,503
Awards

5
Age

32
Location
Wow! I've got to hand it to you ASG, you've got some talent! You're descriptive ability is outstanding, and you handle dialog better than most of the people I see here (if not all the people). Granted, I'm a bit of a LoZ fanboy, but you've definitely go a knack for creating believable characters.

In terms of errors, I didn't see anything consistently wrong. However, I have seen instances where it dips below sub-par. For example, in Chapter Two, I saw an instance where you switched to present-tense, as well as a point where you're sentence order was a bit confounded (The very beginning, I believe). The only else that I'd mention is just be careful. You tend to border on being too descriptive, which can lead to A) overly complex sentences, and B) unnecessary information that hinders pacing.

That was an excellent story! You'd better continue it!