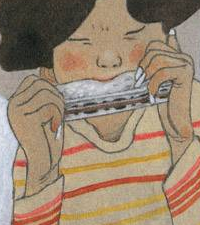 Joined

May 18, 2007
Messages

12,504
Age

28
Location
The KHInsider Reports​
​
Trying to think of something to do for this section of the forums, I thought that it might be nice to have a place where members could post flash fiction.
Now, "flash fiction," for those of you that don't know, is simply a very short story. You try to tell either a simple story, or convey some sort of idea, all within the confines of a few hundred words or so.
Since this is primarily a Kingdom Hearts website, I thought it only make sense that this thread be Kingdom Hearts-related. In this way, it becomes a thread for people to post tiny pieces of fanfiction that they might have otherwise considered to short to post in a standalone thread.
I'm going to set the word count to no more than
1500
. We'll see how well that goes first, and then I'll adjust the limit as necessary.
If we get enough people posting, I might even be forced to create a table of contents for them all
Have fun! I'll jump things off with pointless, lighthearted fun.
<><><><><>​
Amber lamps only just illuminated the vacant library inside King Mickey's castle. Though most of the castle retired to their beds, the soft glow continued to reveal the worn spines, should a lonely ghost find themselves wandering at night. However, on this particular night, the dim, golden radiance cast aside the shadows for a pair of yet dimmer lights.
"Your pieces are mine!" shouted Sora, his brow furrowed by nothing short of intense concentration.
"Ya won't beat my defense that easily!" came Goofy's reply.
"Hey, guys," Donald began in his raspy voice, tapping his foot. "Why did you need me to ref your checkers game?"
"What do you mean, Donald?" asked Sora. "You can't play checkers without a referee."
Meanwhile, Goofy used a series of jumps to move one of his pieces all the way to Sora's end of the board. "A-hyuck! Checkmate!"
Donald rolled his eyes and said, "Goofy, this is checkers, not chess!"
"Aw, man!" Sora said. In a dispassionate voice, he added, "Draw five."
"What are you guys talking abou–" Donald started to ask when a more important question came to mind. "Where did that deck of cards come from?"
The two of them each held five playing cards in front of them, their eyes shooting back and forth from their hand to their opponent. The tension grew so fearsome, that even Donald had to put away his utter inability to comprehend the situation. A pin drop could have shattered the world, and the silence could only last for so much longer. Finally, Goofy paved the way for sound.
"Old maid!"
Sora responded immediately. "Go fish!"
"Aww shucks!" Goofy threw his cards into the air as Sora placed Goofy's piece on top of one of his own. "Kinged me!"
"No! No! No! No! NO!" Donald was just a feather's breadth away from ripping all of them out. "That's not checkers! That has nothing to do with checkers!"
"Gosh, whad'ya mean, Donald?" Goofy scratched the top of his head, a poor attempt at deep thought.
"Yeah, Donald," Sora added. "This is how we always play checkers."
Donald yelled, "I've never seen you play checkers before!"
"Okay, Goofy. Your roll," Sora said as he aimed a cannon at the dog-man. Face serious, Goofy rolled a pair of dice across the table.
"Listen to me!" Donald screamed, followed by a series of unintelligible quacks and the violent flailing of his wings.
The two dice, once stopped, added together to equal nine. In response, Goofy picked up the checker board and shoved it, pieces and all, inside the cannon. Sora lit the fuse, and the board game was sent careening through one of the library's stained-glass windows. After the smoke cleared, the two turned to Donald.
"So who won?" asked Sora. "It was me, right?"
Goofy intervened. "No, it was me! Right, Ol' Buddy, Ol' Pal?"
The duck's eye twitched, as his gears devised the most appropriate answer as he could muster. Staff in hand, a thunderous storm rained down upon the duo until the early hours of the morning.
And thus, Mickey got no sleep that night.
<><><><><>​
Last edited: