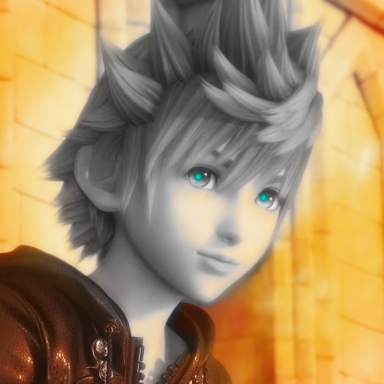 Joined

May 1, 2017
Messages

582
Awards

3
Age

21
Location
Didn't BBS state for the X-Blade to be forged, the darknesses and lights need to be at equal power?
That's true. So are we saying that the GoL were just too strong for the Organization? In which case, why send Terranort (who wrecked them, realistically or not) out by himself in the first place? Or, alternatively, if it really was just their lights that were too strong, I'm positive the PoH have vastly more potent lights themselves (otherwise, Kairi wouldn't have been able to deny Sora death via that power while everyone else was lost), right? Idk. It just seems weird to me.
Sure, but why actively allow to Guardians to go on undeterred so they can stop him in the end? It may not have technically mattered who died in each clash, but it's definitely in his favour to keep his pieces. Even though they do end up stopping him anyway, I think that only emphasises the importance of him taking those measures.
Fair enough I guess. However, by that logic, shouldn't assembling the GoL have been his back up plan, after the PoH? Why goad Mickey in DDD into creating a faction that has the potential to thwart him yet again, when he could've just as easily went after the Princesses
immediately
, and been done with it?
Also, I find it odd that he didn't batt an eye when his Seekers were eventually delt with, and then proceeded to turn his back after summoning KH, allowing all of the GoL to converge on his location and attack as a group. Once he got his hands on the X-blade, his first priority should've been shutting down the Guardians, right?