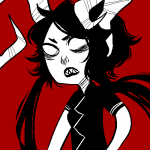 Joined

May 17, 2007
Messages

6,355
Awards

0
Age

26
Location
Made so the new owner of the RP can edit the first post and such. The original post, by founder Arzael.
What the **** is this about?
Warning: Blame this on watching too much Yugioh abridged and playing Falsebound Kingdom which to me is better than Kingdom Hearts in so many levels. And yes I'm absolutely serious.

The idea is that this takes place an unknown time-period between the era of GX and 5Ds but at a year where Yugi Muto and Seto Kaiba are still fairly young and still professional duelists. The spirit of the Millennium Puzzle aka Atem has made it to the afterlife and what not since little Yugi beat him. Now he's older and still remains to be the King of Games, going out around the world and serving a ceremonial role in the tournaments passed the KC grand championships years ago. Seto Kaiba continues to control Kaiba Corp and in his spare time, practices to one day steal the title of King of Games from Yugi. Jaden is the only other canon character for now that I'm going to allow and he's a professional duelist as well.

Anyways duelists from all the world are coming to duel each other and become Champion so they can have a chance at the King of Games. Of course, there are villains looming...
Setting
To imagine that Domino City wouldn't host a tournament that promises to be as exciting and fun as either the Battle City tournament and the KC grand championships that followed that several years, you would have been right or at least you would've been. What? You haven't heard of the grand announcement made by Seto Kaiba late yesterday night on television? It was on all the prime-time channels! What? You didn't hear about it? How about listening to it on the Kaiba Corp's official channel on that DuelTube website that they put on the Internet a couple of months back?

What? No..? Where the heck have you been buddy! Stop hiding out in that cave you're living and get updated on this buddy! I know that you're not good with catching up to the news and all but come on dude...this is about that game that you waste time playing so much for crying out loud! Can't blame you since I didn't bother to wake you up. I guess I can tell you about what I saw. Kaiba told people that in a couple of days that there's going to a grand new tournament here in Domino City and you know what else?

He's planning to make this the biggest Kaiba Corp-hosted tournament in years; more so than Battle City and the KC grand championships. Hell even Pegasus' Duelist Kingdom will be child's play. Tens of thousands of people from all over the professional dueling circuit and even some amateurs too have heard about it and are heading to Domino City's airport right now. The place's gonna be packed. You're talking about people like Jaden Yuki coming. Jaden Yuki. And asides from Seto Kaiba who's managed to remain the second best duelist in the entire world, you got the King of Games himself Yugi fucking Muto coming here to have the honor of being the first to duel and that's not even the best fucking part of this tournament. I also heard from this broad that I'm dating who works as a researcher for Kaiba Corp that says that the company has developed something that she swore will revolutonize Duel Monsters forever.

Honestly, I could care less as long as it isn't some stupid spin-off like Dungeon Dice Monsters or something but I know that has to get your britches hard. Am I right? No. Not even children card games make you excited? Wow. You're dull as they come but beggars can't be choosers, go out to Kaiba Corp headquarters if you don't believe me. I hear Kaiba's riding on his giant blimp to announce the news again to everyone and remind them to go out and register.

I personally can't wait myself! I'm going to get so much business from people in my game shop.

And no bad guys crashing the whole thing!
The Duelists
(to be updated with completed profiles later):
Izayoi - Szyszlo Vargel
Zero - Raymond Ramirez
sephiroth2 - Sleif Destati
InnerPeace - Nigel Applecobb
Flower - Sayuri Aisuru
Wynn - Akim Rozenkruz
Chi-Chan - Riyoka Kami
Rabgix - Nevar Luxing
GrandMaster_Chris - Kain Davis
All discussion pertaining to the RP goes here, as well as future sign-ups and templates for invited members, should we alow any.​