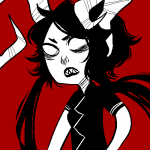 Joined

May 17, 2007
Messages

6,355
Awards

0
Age

26
Location
The clear blue sky.

The glistening sea.

The empowering smell of competition. The knowledge that this day will be the beginning something amazing and unfathomable.

That's the scene at the Kaiba Dome, newly remodeled. White, silvery, sleek metal in an enormous eliptical shape. It no longer looked like it once did, as the oval stadium used to resemble the fearsome head of a Blue-Eyes White Dragon. Seto Kaiba had thought against it, as to widen the range of players, and to reel more in. He was gonna appeal to an international crowd. And, as he peered down on the crowd from a blimp circling the Kaiba Dome, was glad he had done exactly that. People were flooding the pier by the thousands.

He smirked. He had given up much for this opportunity, but now...he would go down in history. As if he wasn't already.

20 long years had passed since his consistent adventures with Yugi. In the ten following, Kaiba worked to revolutionize Duel Monsters as the world knew it. He set aside past quarrels with Maxamillion Pegasus, to discuss the creation of something new. Kaiba had to make sure he would not create something too strong, that just anyone could defeat him or throw off the balance of skill in the game. But, it could not be too weak or a passable gimmick. Dungeon Dice Monsters could blow him. He needed to make an impact! A huge one! Not just technology, but to change the face of Duel Monsters.

For, the new technology was already in circulation. D-Wheels. What seemed like a ridiculous gimmick itself, the D-Wheels were impressive vehicles, motorcycles, used to participate in Riding Duels. It ushered in months of laughter and criticism, and Kaiba had, breifly, worried it would be the end of him. Eventually, the bad words ceased and people began using D-Wheels for leisure, and dueling. His new Kaiba Dome had a smooth, oval track going around the rim of the stadium just under the stands. Camera systems hooked up, and the computers would connect to the D-Wheels, providing coverage of the match from the players' perspective, alongside the entertainment value of monsters flying along, dishing out attacks at high speeds. The adrenaline was making his invention immensly popular.

But, Kaiba needed more than a way to duel. He wanted the duel itself to change. He wanted new fears, worries, and triumphs. Putting the duelests on a motorbike wouldn't do anything there. Speed Spells, Speed Counters...fuck that. They were just gimmicks too, a way to make Riding Duels a little more different. For years he researched, trying to figure out what would cater to duelists all over. Looking into old Industrial Illusion records late one night...

He found it.

Pegasus, gaining years, had worked on developing a new concept, and was more lenient on letting his secrets go. An entirely new type of card-- Combining power with originality and reliability. There was enough variety to make it tolerable and enjoyable as well. These cards were colored white, and all obscenely powerful by the current standards. But, in due time, with new cards released, they would streamline into the competitive scene, and soon be used by even the lowliest players.

The first King and the Creator, making a world-changing creation. That alone would mean people would try it out.

Synchro Monsters. Combining the future with the now. The waves of infinite strength meeting that of eternal wisdom.

He would reveal this to the world, watching intently, when he dueled the winner of his tournament. The Kaiba Crop International Battle Royal. Duelists from every nation, ready to defeat him and other international stars with cards and decks they thought could be top. How wrong they were. The winner, already crowned King of the KCIBR, would have the illustrious opporunity to duel Kaiba with his new deck. The deck with a hidden power.

Seto Kaiba looked down again, having been focused on the sea, stretching out to the horizon. He kept smiling, and watched as the gates to his newly furnished Kaiba Dome opened, and duelists and spectators poured in. The stands were lined with little dots of people.

Fools. He thought. They won't know what'll hit 'em.

<><><><><><><><><><><><><><><><><><><><><><><><><><><><><><><><><><><><><><><><><><><><><><><><><>

At the Domino City Airport, Jaden Yuki was caught up in getting his rickety D-Wheel past Security. Apparnetly a peice of equipment this cheap was against the law or something. He only got it to get by, plus it beat walking. Riding Duels were damn fun, too!

"Jeez!" He stored his bag in a side compartment, and revved the gurgling engine. These things were the peak of technology, but Jaden was barely able to buy one when they became popular.

"Gonna be late, gonna be laaaate..." It sped onto the road. There were fireworks launching into the air, radiant with the sun. The new Kaiba Dome, even without a pearly roof, sparkled on the coast. That would help him find his way.

<><><><><><><><><><><><><><><><><><><><><><><><><><><><><><><><><><><><><><><><><><><><><><><><><>

Szyszlo waited for the crowd to clear, and pulled his hood over his uncovered eye. It was a little too bright for his tastes. He looked up to the blimp, and the large "KC" logo on its side. There was a subtle hum emitting from it, mixing with the loud roar of people. He pulled out a rectangular, handheld device from his cloak, and clicked it on. A flat, holographic screen extended out from the small glass one on the device. One of the first models of a new hologram technology. Previously only used for duel monsters, the budding Sector Security was applying it to everyday uses.

He scowled at the flickering images and wondered why it was wasted on card games in the first place. Not that he approved that humans made it this far in the first place.

Anyway, the screen did indeed indictate that Kaiba was coasting along in that blimp, scanning for anything suspicious or exciting. The man was older, and knew he wouldn't find much. Yugi was busy, and no longer dueled at such a level. Even if he came, he would only duel for fun, or maybe a special event match if he was in a good mood. It wasn't that the King of Games was vain, but he was bored.

Seto Kaiba, on the other hand, was reveling in his increasing age. Oh, yes. He teamed up with the aging Pegasus to increase the profits of Kaiba Corp and further the evolution of the duel. Disgusting. That would need to cease. Synchro Monsters. Never. Ever. He was the first of his kind stationed here and he would make it so no more would ever need to come down. Szyszlo planned to infiltrate this tournament, make it all the way to the top- to the heavily advertised "Duel Monsters Revolution! Deciding Match with Seto Kaiba!" -and he would defeat Kaiba single-handedly. He would defeat him by destroying his new Synchro power. The shame would crush him and his hopes of changing the game.

If worst comes to worst, he'll just kill him. This is what he had access to.

Szyszlo had connections with Sector Security. Yliaster had been around for a while. Quite a while.

Fools. He thought. They'll never know what is going to hit them.

Infinite oppression.