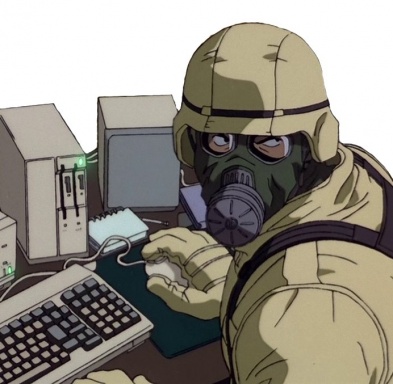 Joined

Oct 6, 2010
Messages

3,654
Awards

13
"You are officially removed from the Academy of Light," Said
Principal Crovich
, discrase firmly implanted on the mans face as he stared at the three teenagers in front of him, each looking at their feet and trying to avoid making eye contact with their Principal.
"First you roam the Academies grounds after curfue, then you accuse me, the Principal, of being the Bringer! Have you no sense?"
Crow's
rage sparked, and he couldn't stop himself.
"We have plenty of sense! We found that book in the library, and it had all the proof we needed to accuse you! Your Magic is almost identical to what the book has in it, and the two things that backus up are facts! One is that the book was in the forbidden section of the library, meaning we had to risk our lives to get to it! Fact two is that you have never told anyone what your Magic is!"
"You entered the forbidden section of the library? You are all idiots!" Roared Crovich as he slammed his fists on the desk in rage.
"Curiosity got the best of us!" Replied another boy by the name of
Roy
. Then he realised he had pushed the wrong button, and zipped his mouth.
"You went there because you were CURIOUS? GET OUT!" It was as if Crovich's voice shook the very foundation of the room, and the three teenagers took that as a sign that they better leave, other than being told to.
Twisting her wrist and turning the doorknob clockwise,
Claire
the
White Mage
opened the door and left the room, Crow and Roy following her.
Once the trio emerged into one of the large halls of the school, another girl was waiting for them.
"
Lydia
!" Exclaimed the Black Mage Crow, preparing to give the girl a hug before realising Lydia wasn't one for hugsand stiffly returning his hands to his sides.
"Sister!" Claire yelled happily and latched on to Lydia and hugging her. Claire was the only person Lydia would let hug her, mostly because they were sisters. Claires family only had enough money to send Claire to the school, so Lydia was to stay back at Riftell, a small town that was only a ten minute walk from the Academy.
"What are you doing here?" Roy asked. "If the Guards see you they'd take you away to the dungeons!"
"It doesn't matter." Replied Lydia, looking from side-to-side inase any Guards werecoming, fortunately there were none. "Grab your equipment, we're leaving."
"To where?" Asked Crow, excitement tainting his voice.
"Out of the country, I found a lead. Crovich might not be your man."
((Okay, so this part takes place a third of the way into the story, the next lot of posts will be based before this and explain everything. So I hope you enjoy what I have thought of!)))
Last edited: