Joined

Aug 30, 2005
Messages

872
Awards

0
Age

28
Location
Website
<<There's quite a few Harry Potter RPs in motion currently so I decided to try a HP RP again since my first one, done with Ratio6, hasn't been much of a success... Hopefully ratio and I will do a redo sometime near the end of the summer but I can only hope this one doesn't get abandoned like the last!>>
The Four Houses of Hogwarts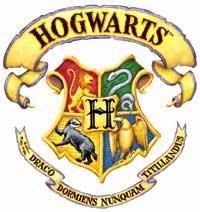 Hogwarts School of Whichcraft and Wizardry was founded over a thousand years ago by two wizards (Godric Gryffindor & Salazar Slytherin) and two witches (Rowena Ravenclaw & Helga Hufflepuff). Slytherin took only pure-blood wizards of great cunning just like him. And only those of the sharpest mind were taught by Ravenclaw. While the bravest and the boldest went to daring Gryffindor. Good Hufflepuff, she took the rest and taught them all she knew.
Gryffindor values courage, chivalry and boldness above all else. Its animal is the lion, and its colors are red/scarlet and gold. Gryffindor roughly corresponds to the element of fire. Its common room and dormitories are to be found in one of the highest towers of the castle
Hufflepuff values hard work, loyalty, patience, friendship and fair play. Its animal is the badger, and its colors are yellow and black. Hufflepuff roughly corresponds to the element of earth. Its dorms and common room is located somewhere in the basement to be entered though a painting near the kitchens.
Known to value intelligence, knowledge and wit is Ravenclaw. Its animal is the eagle, and its colors, blue and bronze. The roughly corresponding element of Ravenclaw is air. Just like Gryffindor the dorms and common room of Ravenclaw can be found in one of the highest towers and is almost identical in the commons room and dormitories.
Last but not least Slytherin values ambition, cunning, resourcefulness and pure-blood heritage above all. It's animal is a serpent, and green and silver are its colors. Water is the roughly corresponding element of Slytherin. The Slytherin dormitories and common room can be found underground like Hufflepuff but under the lake.
The friendships between the different houses are slowly beginning to mend. But not fast enough, the heirs of the old Death Eaters and such are forming a rebellion right under the Ministry's nose. They plan to attack Hogwarts hoping to find the Potter descendants and finish them all off. But they say there's another plan, one that's much darker, a complex plan to take over the Ministry then the whole wizarding community and finally the world. A plan to brings all living beings to their knees, wizards and muggles alike. The four houses separately don't stand a chance and the headmaster knows this. Another war is starting only the four houses united can stop the new army of Death Eaters and dark wizards alike.
Rules
Killing off other characters are only permitted after having sent and received PMs to the victim and myself
Spamming is kept to a minimum
Machine gun posting is prohibited unless the RP is in a critical condition of dying
Posts must be about a good paragraph long
No posting for over a week will get you kicked out (unless you PM me)
If you have less than 300 posts or have been on the forums for less than 4mo. PM me
Romance kept at PG-13
All other usual rules are in motion
**Not everyone can be in the same house!!**
Template
-Name-
-Year at Hogwarts/Age-
-Wand-
(length, wood & core) no image
-House-
-Appearance-
-Blood Status-
-Special Skills/Traits-
(eg. can produce a patronus charm in the form of a canary, plays seeker in Hufflepuff Quidditch team, is a prefect, is an Animagus etc.)
-Personality-
-Biography-
Gryffindor Characters
<Melodie/sallyji22>
<Lily/ratio6>*
<Zeke/FinalSora04>
<Ryan/Keyblade Soldier>
-closed-
Hufflepuff Characters
(none)
Ravenclaw Characters
<Hikari/Kari'Heart>
<Zakar/Dark Philosopher>
Slytherin Characters
<Reese/Nobodys Angel>
<Yami/Kari'Heart>
Death Eaters
(none)
*If none, will be playable by all characters*​
-Name-
Melodie (Mel) Ordio
-Year at Hogwarts/Age-
6th year/16
-Wand-
11", willow & dragon heartstring
-House-
Gryffindor
-Appearance-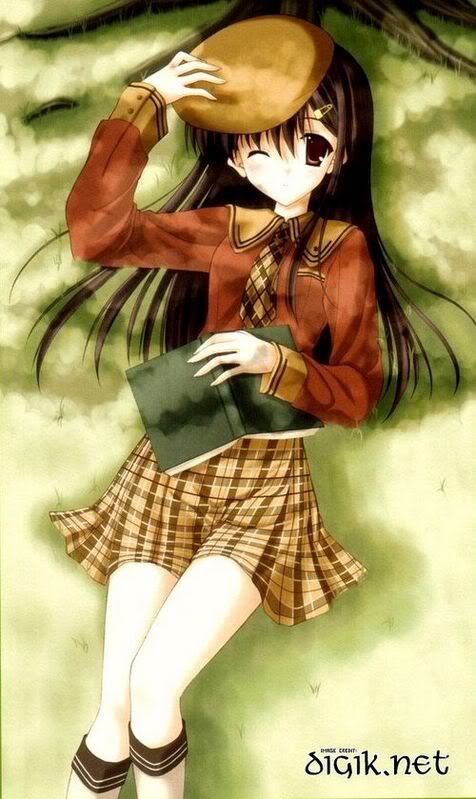 -Blood Status-
Half-Blood
-Special Skills/Traits-
Can produce a corporeal patronus charm in from of a fox. Has an Animagus form of a fox. Played Beater in Gryffindor Quidditch team since her 3rd year (One of the only and best of female beaters to ever go down in Hogwarts Quidditch history).
-Personality-
Melodie is quite sensitive but tends to put others feelings and safety before her own. Although only her closest friends know this, she won't hesitate to hex anyone who curses her friends and family. She will stand up against anything and everything for her beliefs and her loved ones. Mainly keeping to herself Melodie doesn't say much about her family to anyone but her close friends. It is on a very rare occasion that Melodie will rebel against rules, most of the time she appears to be an obedient, average girl.
-Biography-
Melodie's father is a wizard working in the Ministry of Magic and her mother is a Muggle university professor. Being a lone child Melodie had never had to deal with younger children and had always been the centre of attention in her family. Melodie enjoys visual arts such as music, painting and dance. Often she liked to pass time by painting of the castle grounds or listening to music. During the summers when she would stay with her parents her mother would teach her various Sciences and Mathematics. Having never met her grandparents Melodie enjoys some of the classes taught by some of Hogwarts oldest teachers who tend to treat their students as if they were their grandchildren.
Last edited: