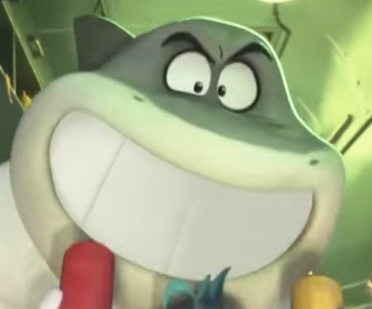 Joined

Feb 6, 2019
Messages

794
Awards

3
Or specifically, the part of their journal entries that says where they first appeared.

They're probably the most inconsistent journal elements, and some cases that are both interesting and just plain baffling.

Let's dissect and examine.

Mickey Mouse - Mickey's first appearance is consistently listed across all games as Steamboat Willie (1928). Though it is a reasonable one to go with (it's his first released short, and the one that truly put him in the spotlight), it has still been debated for years whether his true first appearance was in Plane Crazy (1928), the first one to be produced. Overall, Steamboat is one you can't go wrong with, and it wouldn't stick out so much if it weren't for… other journal entries in the series.

Minnie Mouse - In KH1, Minnie's first appearance is, like her partner, listed as Steamboat Willie (1928). In KH2, that title was inexplicably changed to Plane Crazy (1928). Again, both are technically correct as I explained above, but it seems odd to change it for Minnie when Mickey's entry within the same game still lists Steamboat. What's worse, BbS and 3D decide to go with Mickey's Surprise Party (1939)! I mean, okay, that short did mark the first appearance of Mickey and Minnie's current designs. It's a somewhat logical, but otherwise hilariously redundant choice to make when, again, Mickey's journal entries in those game still list Steamboat, and journal entries don't typically account for debuts of character designs. At any rate, Union X onward finally reverts to Steamboat.

Donald Duck - Donald's entries stay the same across all games (discounting world-specific variants) and list his appearance as The Wise Little Hen (1934), which is correct. I have nothing else really to say other than I legitimately went into this thread under the mindset of, and was so ready to condemn this as being wrong because it was a colour cartoon, and Donald was absolutely in the black and white toon, Orphans' Benefit, which I assumed came first because of its aforementioned black and white-ness. But no! Orphans' Benefit came out three months after Wise Little Hen. Huh.

Goofy - HAAAA now we're getting into the outright lies. Goofy's journal entries in KH1 correctly give his first appearance as Mickey's Revue (1932). But every game onward? Well according to those, those first two decades were all a dream, because now his grand debut was in Two Weeks Vacation (1952). Why? I dunno! There's no obscure technicality that puts it into context as far as I can see; this wasn't the first appearance of Goofy's current design, neither from a release or production standpoint. This doesn't make a lick of sense!

Pete - Every journal entry to date has listed my boy's first appearance as Steamboat Willie (1928). Well… yes. But also no. Pete, to get really technical, actually predates Mickey by about three years. He first shows up in the Alice Comedy short, Alice Solves the Puzzle (1925), where he was a bear called Bootleg Pete. He even showed up in an Oswald the Lucky Rabbit short (ambiguously-specied), The Ocean Hop (1928), which predates Steamboat by two months in release terms.

Daisy Duck - This one's a little odd and has an interesting technicality that puts it into a little context. In KH1, Daisy is stated as first appearing in Mr. Duck Steps Out (1940). Every game after that, it's changed to Don Donald (1937). So, which is it? Well, really it's Don Donald… where she was introduced under the name of Donna Duck. Mr. Duck Steps Out reintroduces her as Daisy and, it seems, whoever was in charge of writing the journals for KH1 thought that was a technicality that mattered. Not so much after that, it seems.

Huey, Duey, and Luey - In every game, all three of Donald's nephews have their own journal entries, all of which list their debuts as Donald's Nephews (1938). Like Pete above; well… yes. But also no. The boys actual first appearance wasn't on screen at all, but in an edition of the Sunday comic strip Silly Symphonies featuring Donald Duck (published in October 1937; six months before their screen debut). Meh.

Scrooge McDuck - Like his nephews, Scrooge made his debut not on screen, but in comics; specifically, the comic strip, Christmas on Bear Mountain (1947). Bizarrely, Union X is the only game in the series to acknowledge this; his journal entries in every other game went with his screen debut, Scrooge McDuck and Money (1967), instead.

Clarabelle Cow - Clarabelle (who showed up as a voiceless NPC in Timeless River, in case you needed reminding) has her first appearance listed as Plane Crazy (1928). Not quite. Even if, like Mickey and Minnie, you decide not to count her alleged appearance in Steamboat Willie (1928) (as a non-anthropomorphised, four legged cow), she's still alleged to have had two earlier cameo appearances before that (if Wikipedia is to be believed) in the Oswald shorts Trolley Troubles (1927) and Hungry Hobos (1928). Considering the Disney Company didn't own Oswald at this point, it's understandable they wouldn't bring those up.

Fellow Timeless River NPCs Horace Horsecollar and Clara Cluck have their debuts correctly listed as The Plowboy (1929) and Orphans' Benefit (1934).
Last edited: