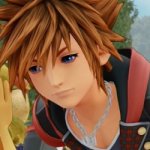 Joined

Apr 7, 2005
Messages

3,879
Awards

0
Location
The Death Note Fanclub​
​
Welcome to one of the greatest fanclubs dedicated to the manga, anime, and live action series of all time-Death Note! This is a fanclub dedicated to the series and also one of the best anime on TV as it invovles a laughing psychotic genius by the name of Light Yagami, a shinigami named Ryuk who accidently drops a Death Note, and their battle against the three dectectives (L, the mysterious weird one, Near, the true L sucessor and boy genius, and Mello, the chocolate-lovin, second L succesor) who want to make sure justice is prevailed and take down Kira. This is the place for Death Note for fans to come and gather around to discuss and or obsess with the show as well as the coolest character around-L or if not, Light! The show is based around Light Yagami, a boy who finds Death Note and all starts from there.
(but eh I myself love Near)
​
Rules​
Note: Like all my other FCs, I tend to give out rules, yes you heard me if your not careful or comply to it, I will report you to the Mod/Admin, this is just a warning)
1. First and foremost, try NOT to spoil (There are some people who have the tendency to spoil and if not on purpose or accidentally. Just to note who spoils to us, please try not to or limit yourself. For example I was beginning and somebody spoiled something for me and that kind of made me very disappointed).
2. If you must and or have to spoil, warn others or or whatever, use colored text that nobody can see. (i.e. use Black in a Blag Skin depending on the skin you're using really) that nobody can see and put SPOILER/SPOILERS or the spoiler tag (if it's still available).
3. No-to little swearing, PLEASE. I know members who have the tendency to cuss every often wether it's accidental or on purpose. This rule applies to those who do so EVERY MINUTE OF EVERY DAY but please refrain yourself or limit to. There are some members who are younger then you and or don't like swearing (i.e. me, hard to believe but I do hate it even if I accidentally let it slip but I try not to).
4. Please respect others and their opinions even if they don't match your since this isn't about coming to join a club and then you disagree with somebody and then the two of you start bickering over things. Do not harrass or start arguments/bicker with anybody. Yes, same rule as above but more expanding to explain this: I want many of us to get along (even if we disagree). If I see that (or the mod), you'll be warned and if you don't take our warning, I will eithier ask you to leave the club and or if gets worse, I'll report you to a Mod of this section and let you deal with him/her. PLEASE DON'T HARRASS ANYBODY JUST BECAUSE THEY DON'T AGREE WITH YOU OR WHATEVER THE CASE MAY BE. >:
5. Please if you're going to double post, DON'T, click the edit button if you forgot to mention something and or EDIT. I seriously try not to double post either.
Anime:​
​
​
​
Live-Action Movie:
​
Manga/Books:​
​
Los Angeles BB Murder Case
How To Read vol. 13?​
Show Plot (thanks Wikipedia):​
[FONT=Tahoma]Light Yagami is an intelligent young man who resents what appears to be a relentless increase of crime and corruption in the world around him. His life undergoes a drastic change when he discovers a mysterious notebook, known as the "Death Note", lying on the ground. The Death Note's instructions claim that if a human's name is written within it, that person shall die. Light is initially skeptical of the notebook's authenticity, but after experimenting with it, he realizes that the Death Note is real. After meeting with the previous owner of the Death Note, a shinigami named Ryuk, Light seeks to become "the God of the New World" by passing his keen judgment on those he deems to be evil or who get in his way.[/FONT]
[FONT=Tahoma]Soon, the number of inexplicable deaths of reported criminals catches the attention of the International Police Organization and a mysterious detective known only as "L". L quickly learns that the serial killer, dubbed by the public as "Kira" ([FONT=Arial Unicode MS]キラ[/FONT][/FONT][FONT=Tahoma][URL="http://en.wikipedia.org/wiki/Help:Installing_Japanese_character_sets"][COLOR=#0000ee]?[/COLOR][/URL][/FONT][FONT=Tahoma], derived from the typical Japanese pronunciation of the English word "killer"), is located in Japan. He also concludes that Kira can kill people without laying a finger on them. Light realizes that L will be his greatest nemesis, and a game of psychological cat and mouse between the two begins.[/FONT]

[FONT=Tahoma]Misa Amane, another Death Note owner, finds Light. Obsessed by Kira after the death of her parents' murderer, she devotes herself to helping Light, but is captured by L. Light makes a plan involving renouncing ownership of both Death Notes, and all of his memories of them, and turns himself in to L for surveillance. Together, Light and L investigate eight people from the company "Yotsuba" who are using Misa's Death Note for their own profit. While arresting them, Light recovers all his memories when he touches the Death Note. He remembers and continues his plan of compelling the former owner of Misa's Death Note, the shinigami Rem, into killing L and his aide Watari.[/FONT]

[FONT=Tahoma]After L's death, Light is given the position of the "new L" by the Japanese Task Force. Four years later, Near and Mello - two children who were raised to be successors to L - appear, with the goal of finding Kira. In the meantime, Kira has gained much public support, and has contacts. Mello, one of L's successors, kidnaps Sayu Yagami, Light's little sister, as a bargaining chip to get the Death Note. The Japanese Task Force plan to go to Los Angeles to rescue Sayu but end up losing the Notebook. The task force later attempts to retrieve it and succeeds in doing so; but, as a result of an explosive that Mello uses to cover his escape, Soichiro Yagami, Light's father, dies.[/FONT]
[FONT=Tahoma]Near begins to suspect the second L of being Kira thus causing some members of the Japanese task force to also openly suspect him. Realizing the risk of being caught, Light has Misa give up ownership of her Death Note. He then finds his next successor, Teru Mikami, a strong, almost crazed Kira supporter. Mikami later recruits a new spokesman for Kira, Kiyomi Takada, a newscaster and one of Light's former college girlfriends. Teru Mikami and Kiyomi Takada continue killing criminals while Light is unable to do so himself. Kiyomi is later kidnapped by Mello and is forced to kill him with a hidden piece of the Death Note. Light kills Kiyomi to avoid her implicating him after she uses the note to kill Mello. In a final confrontation between Light and Near, Near proves that Light is Kira. Ryuk fulfills his earlier promise he made at the beginning of the series to write Light's name in his Death Note, thus ending Light's life due to a heart attack.[/FONT]

CHARACTERS:​
(props to Death Note Wiki)
Light Yagami
L Lawliet (L)
Ryuk
Rem
Misa Amane
Nate
River
(Near, N)
Mihael Keehl
(Mello)
Teru Mikami
Watari
Mail Jeevas (Matt)
Soichiro Yagami
Shuichi Aizawa
Mogi
Hidaki Ide
Halle
Linder
Anthony Rester
Stephen Gevanni
Kyomi Takada
Sayu Yagami
Sachiko Yagami
Masahiko Kida
Suguru Shimura
Naomi Misora
Raye Penber
Sidoh
Beyond Birthday
A
​
FANFICTION:
Death Note-The C Factor (coming soon)​
VIDEOS/AMVS:
OPENING/ENDINGS:



​
AMVS:




​
DEATH NOTE: RE-WRITE:


​
LIVE ACTION Movies:
Death Note: The Last Name (the live-action movie)
Death Note: L Change The World (second live action movie)
​
Official Death Note Songs:
The World by Nightmare
Alumina by Nightmare
Zetsubō Billy by Maximum (the) Hormone
L's Theme
Near's Theme
​
Non Official Anime Songs That Represent Death Note:
Attack by 30 Seconds To Mars (Light v.s. Near)
​
NEWS (meh I'm weird like that lol):
PLEASE VOTE ON THE POLL I HAVE POSTED FOR YOU ALL!
It's a Light v.s. L, Near, and Mello.
​
L Change The World is coming to America Theaters on April 29 and 30 2010!
For those who haven't watched the original Japanese version, it'd be cool if you can go and check this out!
​
Light v.s. Near AMV will be in arrival soon as I'm making it. XD
​
Reasons Why It's Such A Good Series (Anime/Manga/Live Action Movie):
1. I love how it has twist and turns and it's like a mystery (and the race to find Kira is on) and I like guessing who the culprit is and I love Near, L, and Mello, who are the Wammy Orphanage's awesome Anti-Kira team.
That and I just find it cool how L has obsession with sweets, Near with Toys, and Mello with chocolate.
​
I liked it because of the intelligence battles between Light and the Wammy Kids (L, Near and Mello), and it made me wanna try to figure out what they are going to do next, and it's so dark too
(Candylanger)​
Upon your joinage, this is optional, can you please answer these questions:
Who's your favorite character and why?
Who's your least favorite character and why?
What would you do if you had a chance encounter with a notebook? Use it, burn it, join SPK, and or other things?
What Death Note character are you like and why?
What would you change if you could in Death Note?​
Spoilers
What did you think of the Death Note ending?
Please answer in spoiler tags i.e.: [*spoilers] answer here [*/spoilers] just take the * out of the of [/B][/CENTER]



[CENTER][B]MORE REASONS TO BE ADDED LATER![/B][/CENTER]

[CENTER][FONT=Tahoma][B]Members:[/B][/FONT]
Danica Syer (founding member)
Candylanger
Artistry of Schedius (Arty)
Heart of Nothing
Gildragon
Watson
Zexions' Cupcake
Amata
Jorg
Sapphire Skies
Shinkiro
AxelRoxasFan223
Crimson
thechasersblade
Strawberry
Axel'sPetPhoenix
Rauxlen
Shinra X-2
lumine
Wonderglow
xxkairixx
Rapidus Procella
Kibamaru
Oriax
qster
Solar
Maku
[/CENTER]​
Last edited: