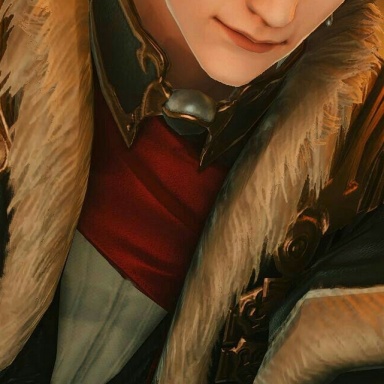 Joined

Jun 10, 2008
Messages

7,437
Awards

4
Age

28
Re: Kingdom Hearts: XIII Order of the Roses
As the others kept on talking, one of the members of Marluxia's Organization sat on her throne silently, her hood still covering her face. A few strands of dark-red hair could be seen coming out from inside the hood, swaying in the air always when the Nobody moved her head. Her legs were crossed, as she observed the fellow members in slight curiosity. Her eyes stopped often at Chizuyo.
What the heck is she trying to be? Getting an important mission only a couple of hours after joining the Organization... She's nothing else but a show-off, the cloaked woman thought, frowning to herself. Number VII was jealous, very jealous indeed. She wanted to show her powers and skills, wanted to impress the Superior... but when Chizuyo was here, it would be twice as hard.
As Marluxia winked to the male members, she shuddered in disgust. Men were always the same; it didn't matter if they had a heart or not.
Suddenly the blue-haired man spoke.
"You might consider assigning someone to spy on and perhaps infiltrate the Society itself. Having someone in their midst who reports their activities would be a tremendous asset. And," he paused, choosing his words carefully. "If we were to apprehend the girl Kairi, it would be even better to have one of our female members there, when Riku is surely suffering, to get close to him and corrupt his heart even further."
Her eyes lit up. This was her chance!
"I can do it", she said loudly, her strong voice spreading clearly around the room. She grabbed her black hood and pulled it back, revealing a pale, narrow face, a bunch of dark-red hair and a pair of deep brown eyes.
Her name was Xenjin, The Child of The Sunrise.