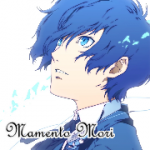 Joined

May 9, 2005
Messages

4,767
Awards

2
Age

29
Location
"Hey Xadnte, I'm glad you could make it to the battle? What's with the Heartless behind you?" Xiras asked.
"Oh, well Ramaxuli told me to go summon some Heartless with my power being over shadow and I guess it kinda worked. I tried making my own, but that didn't work out so well. So that blue haired nobody did this to you? He'll pay dearly for that." Xadnte replied, calling the shadow underneath him once more. He bended it into the so far, still unstable sword and swung it. As long as the sides and tip were alright, the holes in the middle didn't really matter. He took some of the shadow from the sword and held it out. Thankfully a Green Rhapsody showed up. The unwanted heartless he brought back and summoned two more Green Rhapsodies.They looked like help, seeing as the other rhapsodies used magic.
"This is Xiras. I'm going to need you to heal her, so she can revover faster. Watch out for the blue haired nobody. But this is your main priority." He said, then ran just behind Sumxic. Readying his blade. He panted. His strength was wavering. He could summon that many heartless and make clones like that for too long. He was already steadily pushing past his limit. Must've been the fight with Demyx.