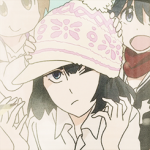 Hyped Ruler of Honnouji Academy
Joined

Jul 7, 2009
Messages

5,297
Age

26
Location
~ THE BATMAN FC!!! ~
"Long Live The Bat"
~ FC OWNER ~
Theart
(Batman the Third - Damian Wayne)
~ MEMBERS ~
Organization_42
nobodiesguard
Gesso
The Batman

(Bruce Wayne)
chasespicer056
Danica Syer
RoxSoxKH
LadyScythe
Landyx reborn
Bardy12Welker83
Relix
Sign
Candylanger
White-Light
The Dead Skin
Celtis (Batman the Second)
Passion (Batgirl the Fourth/Stephanie Brown)


chihuahuaman

(Alfred the Cat)

~ THE BATMEN OF KHInsider ~

The Batman/Bruce Wayne (Solar)
Batman the Second/Dick Grayson (Celtis)
Batman the Third/Damian Wayne (Theart)
Batman Beyond/Terry McGinnis (Ethnic Woman)
Bargirl the Fourth/Stephanie Brown (Passion)
~ WHY YOU SHOULD BE HIS FAN! ~
1. He's The Goddamn Batman.
2. He has no super powers at all, and yet he scares EVERYONE.
3. He's beaten the $hit out of Superman on several occasions. One of 'em being at the age of 55 no less.
4. He's got a freaking British butler named Alfred as his aid!
5. Chicks dig his sweet ride.
6. BEST COMIC VILLAINS EVER. <3​
I AM VENGANCE! I AM THE NIGHT! I AM BATMAN!!!! - Kevin Conroy. <3
I can't be the only fan here. <3 SO JOIN!
Last edited: