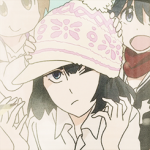 Hyped Ruler of Honnouji Academy
Joined

Jul 7, 2009
Messages

5,297
Age

26
Location
~ THE Batman

/

Catwoman FC ~
"Life's A Bitch; Now So Am I!"
~ Owner ~
VirgilTheart
~ Members ~
chasespicer056
LadyScythe
8298906
lycorismoon029
RoxSoxKH
~ Reasons Why We Ship ~
1. Cuz it's HAWT. <3
2. It's a superhero version of a Noir pairing; the Detective and the Femme Fatale.
3. Their personalities compliment each other puurrrrfectly (pardon the pun); he's stoic, and she's playful. <3
4. Cuz Alfred can't heal a broken heart, but that British butler thinks Selina can. *wink wink* (Hush)
5. Michael Keaton AND Michelle Pfeiffer. 'Nuff said.
6. Bruce has actually said he's in love with Selina. (Heart of Hush)
7. Their names rhyme!
​
Come on! I can't be the only fan here!!!
Last edited: