Joined

Aug 26, 2009
Messages

284
Age

25
Location
WELCOME TO THE AXEL HATE-CLUB!
​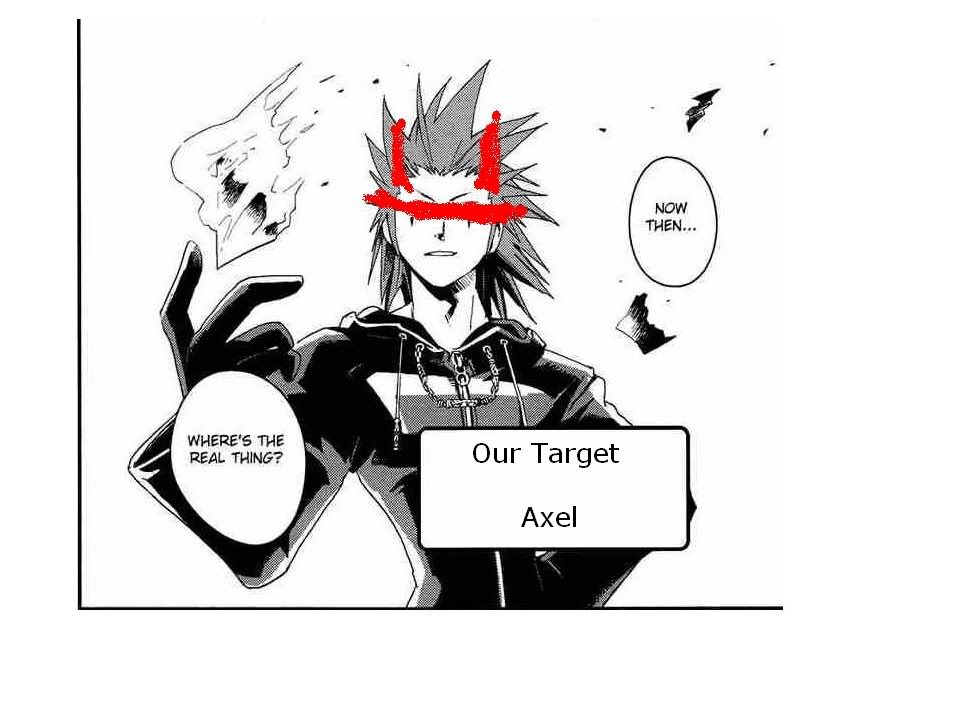 For trying to kill Xion.​
For being a hypocrite in Chain of Memories.​
For being Saix's bitch.​
For forcefully robbing the other Org members of their spotlights.​
Axel was created solely as a yaoi device in Chain of Memories, only being a double-agent to save his ass from Marluxia. Along with this, he cheated in order to try to revive Roxas by kidnapping Kairi. And FAILED. He just couldn't stand this and killed himself at Betwixt & Between. THAT's nice! He's suicidal! =3​
More items to come.​
[URL="http://javascript<b></b>:void(0);"][IMG]http://i143.photobucket.com/albums/r136/Gaara_Darkmemories/Kingdom%20Hearts/_axel_jack666__by_Jack666rulez.jpg?t=1265470816[/IMG][/URL]
​
If you hate Axel... welcome. =3​
Asir (Honorary first member)
The Paladin
​
Last edited: