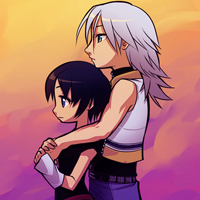 Joined

Jan 31, 2008
Messages

16,309
Awards

5
Age

33
Location
Website
The Aqua Critics Club
Because Light isn't always the answer
​
When the KHII and FM+ secret endings came, and we first saw her, we all had such high, high hopes.
We wanted to see her fight, to see her shine, to see her at her best and at her worst, and see her climbing up from the depths of hell and to glory. And we waited for many, many years for that to come.
It didn't. At least... not as well as it could've been.
Because there could've been more depth and insight, and more progression.
There could've been a better concept, or a better presentation of the idea that no, light isn't always the answer.
And she could've kept Ven around instead of telling him to go home when Vanitas was out on the loose.
Aqua.
My dear.
I am disappoint.
[size=+2]
--AFFILIATES--
[/size]
The BBS Critics Club
The Terra Critics Club
The Ventus Critics Club
[size=+2]
--MOTIVATIONAL MEDIA--
[/size]
(C) Sign
[size=+2]
--MEMBERS--
[/size]
Founding member:
Smile
Co-Owners:
Theart
[table]Chakolat Strawberry|Relix|rokudamia2|Ethnic Woman|Sign
terraisawesome12|Jelai|Candylanger|fantasy08|destinykh
Sol|Rixam|Taocha|CA59[/table]
Membership open
​