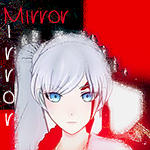 Joined

May 25, 2006
Messages

3,799
Setting
:
Two area types are of note. There is the surface area in which many of the world believe to be inhospitable. In truth, the surface has already changed from the desolate world shown in records to a lush environment with few centers of thriving creatures. These creatures themselves are not that much different from 16th Century Europe in regards to technology and society, but advances are made every day. This area is populated by various types of religions that share only one thing in common: Magic. It's unclear as to how the magic can be, but something in the change of inhabitants and atmosphere has made it to where those with the faith are able to perform some type of magic. At first it is normally something small, but training is what brings about the greater spells for both aid and destruction.
Underground is where the previous inhabitants, humans, are located. History records describe a war between countless nations that resulted in the destruction of the world as it was known. Because of this war humans sought out shelter deep underground in capsules designed to support human life. It was unclear as to when the world would once again become hospitable so the decisions were left to Caretakers. Sadly the mention of this was to be forgotten through the ages as humanity itself began to prosper in their own ways. In some cases Capsules merged together through various tunnels dug using forgotten technologies. It was also this technology that allowed the expanding of colonies through the earth itself. While horizontal paths were used primarily for transit with other colonies, vertical paths were used for expanding living and economical areas. Eventually this was also used as a social marking. It was started that the closer you live to the Origins of Humans, the higher up the social ranks a person was. But with each level down the inhabitants would live in worse places than the previous while the people themselves start to take on less human appearances.
Because the time era is millions of years after the fall of humanity, humans continued to evolve at a slightly slower place. This gave rise to most humans being born with abilities once thought impossible. Espers, if you will. But this is only a small portion of what humans are capable of. Though it is forgotten how the technology has come to be, many technologies are still in use. This includes the use and creation of firearms and even the augmentation of human bodies. But with the augmentations, it is common for the person to lose most if not all Esper abilities.
Plot/Premise
:
The primary plot is humans reclaiming their world from the new inhabitants. For the humans, the creatures that now walk the earth are considered invaders who need to be eradicated so that humanity may once again prosper. Where as the new inhabitants of the surface world see humans as ancient demons disturbed from their slumber. Their goal is to simply take care of the humans as they come.
Characters/Groups
:
Ka'Thella: A race thought to be evolved from Squids and other marine animals. They typically vary in appearance depending on the creature, but all keep distinguishing features of their previous forms. In this case it is not uncommon to see various types of whales as leaders while sharks are typically the warriors. Other than that, the people themselves are rather diverse due to cross-breeding between types. It can be a common sight to see a creature with the beak of a squid, but the rough hide of a shark.
Humans: Humans remain basically the same as you and I. There are several though that take on more mutated appearances due to radiation from the planet's core. These are mostly shown on in those that live in the deepest levels of the coloniest.
Other: Depending on location, there can be found tribes of creatures evolved from other animals. The only confirmed tribes are the Tree Crawlers, evolved from various types of spiders, and the Plain Hoppers from Kangaroos and Walabies. There are even sights of groups where humans and other creatures have found a way to live in harmony.
Other
:
If the player decides to play a human, Magic is unusable to them. Same goes for those of the other races. You cannot have a character that is a Human Mage or a Ka'Thella Esper.
I need a damn good reason for a cyborg human type to have esper abilties.
The advanced technology is still rather rough. That being said, cyborgs tend to have glitches.
Rules
No Power Playing or God Modding.
Romance is okay, but keep it out of the bedroom.
This is a Mature RP.
Be literate. We all make mistakes, but please just try your best to avoid major mistakes.
Be active. If you are going to be gone for two weeks or more, please give prior notice.
Essentially, just have fun.
Last edited by a moderator: