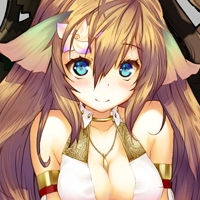 It's the only NEET thing to do.
What a darn great year of Tokyo Game Show we had! All that gorgeous new information that we had was spectacular, don't you all agree?

The main purpose of this thread is to give thanks to those who deserve it; those who kept the site and forums in check when the events of TGS occurred. I would much appreciate those of you who post here to do the same, and give a great cheer for the team involved! Keep in mind that this was all from our love for the series; we are not paid to do this job at all. Our only payment is the fulfilment of knowing we are providing you, the KHi community, with the best information we can find. Along with this, the team (bar myself, seeing as my timezone is very close to Japan's) stayed up into the early hours of the morning to keep watch for news, despite being very tired.

In particular, a lot of thanks go towards our beloved admin, Shamdeo, for having such great sources that allowed us to have news much before any other site. Without him, our information would have got to you all so much slower, and most likely after other KH news sites.

Also to jeels for supporting and helping myself in particular, and having great patience and understanding.

Aside from these two, Sign was absolutely great. She was in a new environment within #junes, but adapted very quickly and went on to be a powerhouse for updating on both the main site and the forums (when they were available). As we can all see from the previous 4 or so pages of the main site, she made a great number of brilliant updates, and made them in an incredibly fast manner when we had the news to work with, so a great round of applause for our Moogle Queen!

Another word of thanks goes to krexia, who actually attended TGS, and brought back some juicy information from her experience, as well as translations when we needed them, so thankyou very much to her, also!

A quick thankyou to the graphics team (Tron Cat, Cinollex, Superbia, Kazuma) as well as Toilet Crusher for providing the site with some great news headers!

Oh, and of course thanks to edmunds for restoring/resetting the forums at such an early hour of the morning~

And last but not least, thankyou to you, our wonderful members, for choosing KHinsider/FinalFantasy.net! We know that the forums going down continuously made things difficult, but the important thing is that it is fixed now, and we're all able to post again~

So a great big cheer for the team, and to much more KH news to come!
Last edited: