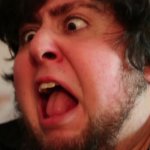 Joined

Apr 30, 2009
Messages

3,492
Age

29
Location
When faced with a choice, one must make one based on one's own knowledge, and have the courage to face the consequences afterwords, no matter what happens.
This is what Shawn was facing with, a dilemma on what answer to choose for his english final. The question was asking on what characteristic a certain character in a novel had based on American Romanticism.

He truly detested this dam quiz, making it so that certain questions were made by actually writing it out. Though as he looked around his class room, a few others were having the same trouble. The class was arranged into three sections. Two sections of students faced each other, while the other section faced the teacher.

Finally after much debate, Shawn put his answer down, and suddenly a rush of relief came to him. He was finished with the final.
Getting up, he turned it in, his english teacher looking at him for a moment, smiling that one of his students had taken enough time to finish. As Shawn went back to his seat, the bell rang.
It was three o' clock in the afternoon.

Stretching after people began to either get up and leave, or stay put trying to finish their finals, Shawn decided to stand up, his backpack where it should be, and headed outside. He was greeted by the bright sun that hit the town of Simi, he standing in the hallway of Santa Susanna High. He looked up at the bright blue sky, wondering about things, mostly those involved with "that place".

In any case, Shawn began to head home, wondering about how he should spend his now free three day weekend, should he play video games? Hang out with friends? Or should he...just go to sleep at midnight and check on Henry.

Holding his chin, Shawn quietly walked home, wondering on how to handle what he had been experiencing for the last few weeks. It seemed so different with how the other world was compared to his own.

It was....disturbing, how different they were yet so similar in character people behaved.

~~~~~~~~~~~~~~~~~~~~~~~~~~~~~~~~~~~~~~~~~~~~~~~~~~~~~~~~~~~~~~~~~~~~~~~

No longer was he tolerating the foolishness of his men, he would lead them, and if they failed to listen? He would kill them with his own power. The War Lord rode on horse-back, a giant brown horse, covered in all sorts of different armor, a giant of a man sat on it, copying its transports outfit, only difference that it had weapons on both sides of its hips.

This giant was the War Lord that had declared War on both sides of Tevintur, and he wouldn't stop til he had conquered all of it, forcing all of the people to call him King. His army of dark faced men came upon a village, a small one in fact, ready to attack it. Riding at the front, the War Lord stopped in front of his men, riding back and forth in front of them.

"Men! This village will come to know my name, and fear it! MOVE OUT!" He shouted taking his sword and pointing it towards the village. With bloodthirsty cries, the men charged at the village, preparing to take no one alive.

War was upon Tevintur.