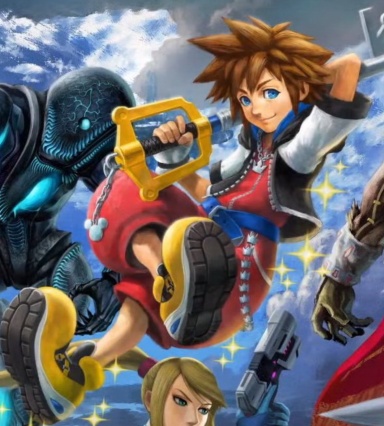 Joined

Nov 8, 2017
Messages

599
Hey guys. Back in June, I discussed the playable Mickey mechanic returning modified on KH13. After looking at the comments again, I realized that I was being contradictory from a story perspective. This time, I've changed it to TERRA saving you. The story I'm thinking of is, Terra has escaped from limbo after the reformation of Master Xehanort. He wants to keep an eye on Sora, whom he had just saved from a swarm of Flood Unversed back in Twlight Town. Like Mickey, he starts off wearing a black coat, this time to deceive Xehanort into thinking he is spying on Sora.


Here's the difficulty scale, once again, as I posted back in June:


Beginner: All important battles, no matter what.
Standard: Certain battles, no matter what.
Proud: Certain battles, up to five times.
Critical: All important battles, but only once.
Critical+: Certain battles, and only once.


Unlike Mickey, however, the party members Sora is with will also be present when Terra is. Basically, you have to fill up the Focus gauge, which can only be done by damaging the enemy (physical or magic attacks work). Once the gauge is full, the Shotlock button has to be pressed to use a Shotlock called Healing Blast on Sora. If Terra is almost out of health before the gauge is filled up, he will use a Pheonix Down on Sora, which restores him to half health. He bears a three-command Command menu; the commands are Attack, Shoot, and Jump. Jumping twice gives Terra a Doubleflight. Consecutive attacking will build up the Situation Command bar to grant Terra one of his signature Keybalde Transformations, Ultima Cannon and Ultima Fist. Both of these can be used in several different ways:


-Pressing Attack with Ultma Cannon lets Terra swing it around, as if it were a hammer.
-Pressing Shoot lets Terra fire a mass of energy balls, sometimes even big ones (because 2 BALLS!?!?@?).
-Jump is replaced with Air Slide.
-If the Focus gauge is full when using Ultima Cannon, Healing Blast will not only restore Sora to full health, but also keep healing whatever damage he takes for a brief amount of time. It will also heal Sora's party, with the effect of continuous healing being shared.
-Pressing Attack with Ultima Fist sends Terra into a stringed punching combo.
-Pressing Shoot with Ultima Fist propels Terra toward the enemy with a rocket punch.
-Jump is present, but it prevents Terra from doing Doubleflight, which is replaced with an Air Slide.
-If the Focus gauge is full when using Ultima Fist, Healing Blast will make Sora invincible for a brief amount of time; the rest of the party shares this effect.


What does everyone think of this?
Last edited: