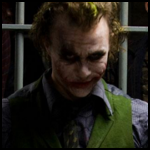 Joined

May 17, 2009
Messages

5,005
Location
Xehanort is Terra and Riku's father. I came up with this crazy idea in the morning. Heres some evidence.
1. Riku's parents are never truly mentioned in the story. Yet Xehanorts heartless made the islands his home. Almost as if he had been there before.
2. Riku was supposed to be the true key blade master. MX talks to Terra as if he was the true key blade master.
3. Zexion said he smelled the superior's scent in the basement of CO. Scent meant they had the same genes. Riku isn't related to Xemnas. So the only other person he could be related to is Xehanort.
4. Mickey and Ansem the wise focus on protecting Riku. In BBS, Mickey also tries to protect Terra from Maleficent's cluthes.
5. Think about it. They both went through the same things. Riku sided with Maleficent to save his friend Kairi. Terra stayed with Maleficent to save Ven.
6. When Riku killed lexaeus. Lexaeus said " You are the superior's ______" He never finished the sentence. I think he meant to say Riku is a descendent of Terra.
7. Xehanort's heartless was after Riku cause he needed someone who was "similar" to his previous human body.
8. Zexion and Vexen (2 smarter members of the organization) were after Riku cause they knew he was stronger and could eliminate Marluxia. MX seeked Terra to eliminate Ven.
9. Xemnas goes to the chamber of rest to see Aqua's armor and says " Hello old friend", that means he still has memories of being terra.
10. Riku is forced to fight Sora. Just like Terra is forced to fight Ven.
11. They use the same style of weapons (blades). Xehanort's heartless uses the soul eater in his final battle. Xemnas uses dual blades.
12. Xehanort and Terra have the same hair style.
13. In CO, Riku absorbed Xehanort's heartless into his own body for later use. In BBS, Terra absorbs MX into his body for later use.
14. Proof of 13: Xehanort's heartless and MX have the same clothes.
15. Riku and Xehanort have the same hair color.

Please post ur thoughts on this.