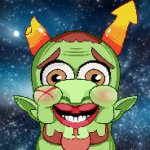 Joined

Oct 8, 2008
Messages

5,233
Awards

6
Age

27
Website
This fic is a collab between
luap911
and
xiolio_tiessa628
.
Just the prologue, so it's short.
If you read, please comment.
___________
Prologue
Axel said:

You both think you can do whatever you want… Well I'm sick of it.
"Axel…"
Roxas stood there calmly. Just moments ago he had regained his memories, and was pitted against his best, and only friend. He knew he had to keep going; it was the right thing to do. It would be hard, but it was the only way to fix the pain his very existence had caused.
Axel stood opposite of him, slightly bent over, letting his arms hang. As he took in large breaths caused by the fatigue from the previous battle, he realized it was time to give up because Roxas wouldn't. He didn't want to leave and never see his friend again, but he now understood this would be the last time he saw his friend for a long time. "Let's meet again," he said, "in the next life."
"Yeah, I'll be waiting." Roxas' voice was full of assurance, fueled by the decision he had made. Soon, he would have to disappear.
"Silly," Axel scoffed, as a corridor of darkness appeared below him, "Just because you have a next life." As darkness surrounded him, he smiled, and then was gone. Roxas walked forward, and then turned away filled with grief.
***
"This place?"
Axel looked around to find himself on a beach; an island to be precise. "I promised we'd go to the beach," Axel muttered. He kicked the sand as he let out a sigh.
Other islands could be seen in the distance. There were signs of human activity on the one Axel stood on, but it seemed to not house anyone. A small shack occupied a corner, and a small piece of land was just on the outskirts, which was connected the main land by a bridge. A tree with star shaped fruit was bent to where its trunk was horizontal. Near the shack, there was a cave covered by vines and shrubs. Axel shrugged, and curiously approached the cave.
He jumped back as a Shadow Heartless leapt at him from behind the curtain of plants. He swung his arm, summoning his chakrams, and destroyed the Shadow. He contemplated going into the cave, but shrugged it off and entered. "Strange…"
The entryway was narrow and long, but after getting though it, he ran into a fairly large opening. Chalk drawings littered the walls and he could tell they were drawn by children. A specific drawing caught his eye, one of two people he recognized.
The picture was of Sora, the boy who Roxas had given himself up to save, and Kairi, a childhood friend of Sora's. It was just their faces, and two arms reaching over to each other's face holding one of the star shaped fruit.
"Why didn't he understand?" He looked intensively at the picture of Sora. "It's your fault." He turned away, and exited the cave. Axel looked at the sunset, and reminisced about a memory he shared with Roxas.
"Out of all those colors, red is the one that travels the farthest."

"Like I asked! Know-it-all."
"I started counting for you," Axel chuckled, "after that, just in case you forgot." He smiled. "Exactly a year, today; I just wish you could have been around longer."
A bright light blinded Axel. He turned away, and closed his eyes. Moments later, the light dimmed and a white door sat in front of Axel.