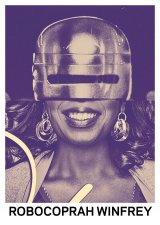 KHI Site Staff
Staff member
Joined

Dec 24, 2007
Messages

968
Awards

4
Location
Tai Yasue, co-director of the Kingdom Hearts series, was recently interviewed on the Square Enix Presents YouTube channel at E3 and was able to answer a bunch of the questions asked by fans a few weeks ago about Kingdom Hearts HD 2.5 ReMIX.

First off, Yasue confirmed that the Mirage Arena segment in Birth by Sleep will unfortunately not be playable online in 2.5 ReMIX. However, they have tweaked it so the single player version of the arena can be more enjoyable, with new rules and bonuses.

This was followed by a question on whether 2.5 ReMIX will have a theatre mode, to which he answered yes. The theatre mode for Re:Coded will include new cutscenes involving previously unseen story elements.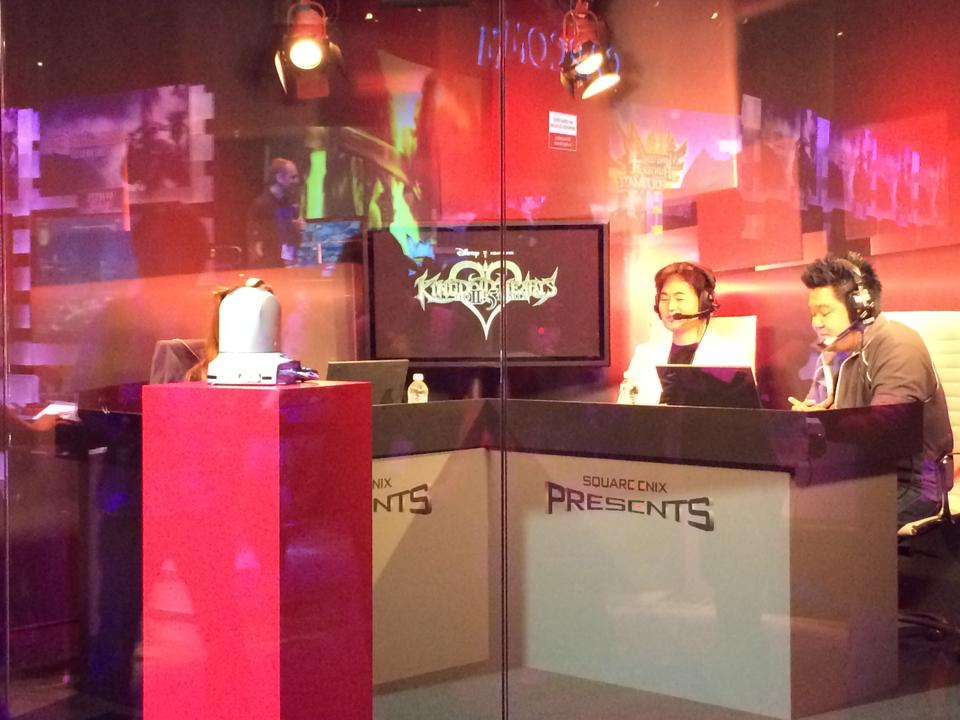 Next up, Yasue was asked about developing the game for the PS3 and how difficult it must've been, to which Yasue answered that it wasn't actually very difficult. After all, the majority of the staff working on it had previously worked on the majority of the games being remastered. The main goal was to make the graphics and sound better, which means they didn't change much else. According to Yasue, the most important part in making this ReMIX was focusing on making it a genuine PS3 experience.

He was then asked which world was the most fun to make, and that was the Castle of Dreams, Cinderella's world from Birth by Sleep, to which he emphasized that they really didn't want to make any mistakes for that game in this remaster. Then he was asked about whether there were any game mechanics he wanted to add into the game but couldn't for some reason. In truth, the team had done a lot of experiments with the shotlocks and that was in fact a gameplay mechanic he was really pleased with.

Then, Yasue confirmed that the controls of Birth by Sleep have been reworked for the PS3 version, meaning that the right analogue stick would be used for the camera, and the game will also keep the deck command system.

When asked about whether there were any Final Fantasy characters he would've wanted to add into Kingdom Hearts, Yasue admitted that he wanted Vincent Valentine from Final Fantasy VII, but they simply couldn't figure out a setting that would've fit him. After all, he'd need to rise from a coffin. He did add that making Zack Fair from Crisis Core had been a bit hard, seeing as they had made him a lot cuter at first.

Next, he was asked about his favorite world in Kingdom Hearts 2, and it turned out to be Timeless River, although he added that Lilo and Stitch were characters he really loved as well.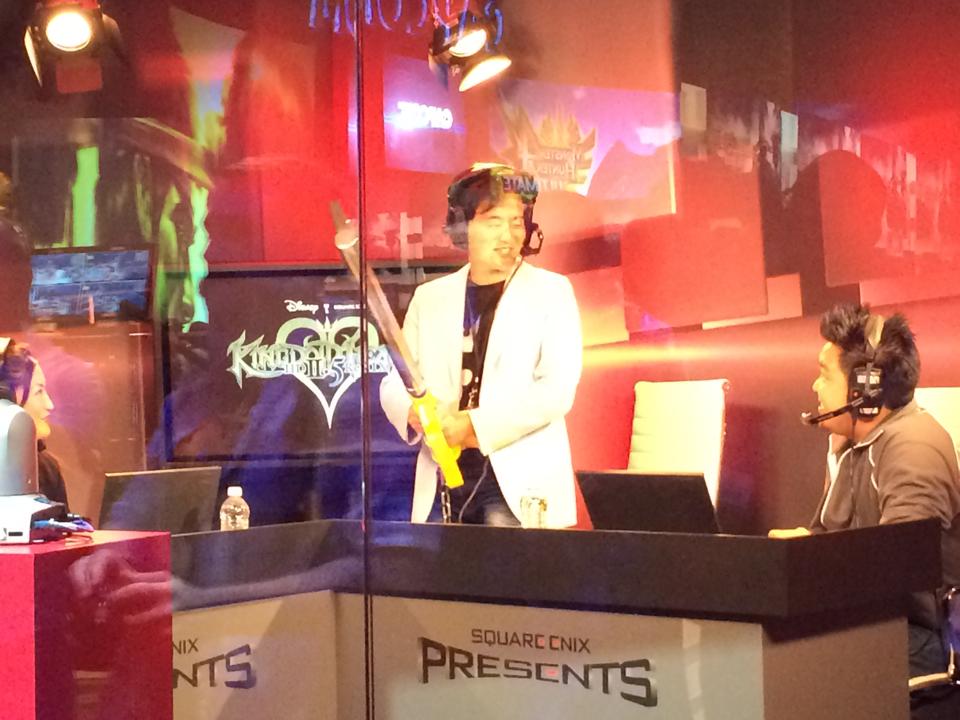 In regards to the development staff of HD 2.5 ReMIX, Yasue confirmed that over 70 people were involved in its development, which is surely an increase from the staff working on HD 1.5 ReMIX. In fact, they have been working on Kingdom Hearts 3 as well, in order to make sure the game wouldn't be delayed as a result of these HD remasters. Right now, the staff is doing the finishing touches on the cutscenes, trophies and general debugging.
After this, Yasue confirmed that the music would be re-recorded with an orchestra from Boston. In fact, over 90 songs have been redone for Kingdom Hearts 2, although he didn't clarify whether the music in the other games would be worked on as well. The general sound effects of the games were redone though and in Birth by Sleep's case, it has a lot of environmental sounds, e.g. gurgling sounds from fountains.

The Re:Coded cutscenes can be, just like 358/2 Days' scenes in 1.5 ReMIX, watched all at once or select certain scenes.

Finally, he was asked about a world he would've wanted to add into previous Kingdom Hearts titles but couldn't, to which he answered that he couldn't really say but that he would love to have a Frozen world, especially seeing as his daughter loves that movie.

After the interview, it was mentioned that there are Kingdom Hearts HD 2.5 ReMIX t-shirts available for grabs. Then they brought out the giant keyblade we had snapped a photo of and it was presented as a gift to Yasue. He happily told them that it could be used for the motion capture of Kingdom Hearts 3, seeing as he oversees the animation of Sora wielding his keyblade.