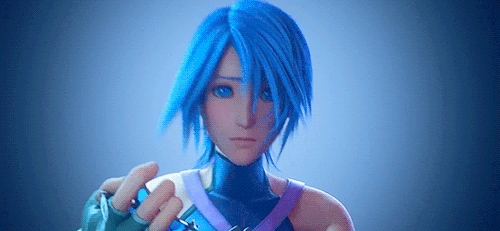 Joined

May 28, 2015
Messages

1,666
Awards

13
I feel like posting positivity.

- Terra, in my opinion, is a solid character. He is gullible because he's clearly very sheltered and desperate for approval. He doesn't broaden his horizons compared to Aqua and Ven; he just tunnel-visions on his goal. He even admitted at the end that he was acting like an idiot. It's clear he doesn't have the best self-esteem and he is insecure about his abilities, because it explains his descent into being controlled by someone else. This makes his transition into Lingering Will more impactful to me.

- KH1 is a great game. It's a nostalgic adventure with Disney charm. I loved exploring the worlds as a kid. I love the other games, but KH1 has a special place in my heart. There are so many things to do! You can collect the 99 puppies, all of the torn books, collect every Keyblade, do the optional bosses, and more! I know I spent hours trying to synthesize multiple items. Also, you can discover new stuff about the game all the time! Because of how a bit antiquated the game is, it has features that it never really explored.

- Aqua is a great female character. She's strong and very independent, but also has a vulnerable and caring side. Her design is top-tier, both normal and dark versions. I enjoyed her gameplay in BBS the most because of the magic-focused abilities.

- Disney is a very important aspect of the series to me. I know many people want it to leave or they can live without it. To me, though, Disney is an irreplaceable part of the series that I can't play without. Waiting for new Disney worlds to explore was a highlight for me before playing a KH game for the first time. Wanting to see my favorite Disney characters and living out their scenarios was exciting, even if they are condensed versions of the movies. Getting new keyblades themed after each Disney world is a treat to me. I love Disney elements in KH and even with the direction the series is going, I can't wait for more.

Do you have anything positive to say about KH?