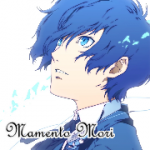 Joined

May 9, 2005
Messages

4,767
Awards

2
Age

26
Location
Well hopefully this can bring some spark back! After watching Street Fight Alpha last night and having a more than fair enough knowledge of the Street Fighter mythos. I'm putting up this thread to gauge the likely hood that if I took my time and crafted out a good premise, would any one join? Or...would anyone join a Street Fighter RP period? So here's my idea for the premise and how it should/might go:
This will possibly take place in modern times/maybe a little bit into the future, but the cast of the original Street Fighter have either all passed or havent existed.
All fighting styles will be embraced and weapons will be allowed but let's not have everyone have weapons. because this is STREEEEET FIGHTERRRRRRR. I would like to see a nice variety of fighting styles and it would be amazinglyspectacular if a lot were existing real world fighting styles.
As varied as the fighting styles are, it would also be great if there was a variety of nationalities and countries, reflecting actual Street fighter. Every character is from somewhere in the world: For example, Juri is Korean, Sean is Brazlilian, Elena is African, Zangeif is Russian. We can have characters from the same are but please lets not have everyone from USA. or everyone from Japan.
As for characters: Everyone has a story and a purpose and occupation. Tiger is a motorcross biker, Guy likes to collect sports shoes, Chun-Li is an Interpol police officer, Ken is married and has a son, Ibuki is ACTUALLY a ninja, Sakura is a high school student, etc etc. These can be so dynamic and creative.
Abilities and fighting styles can be just as creative and unique. Juri has The Feng Shui Engine as a replacement for her left eye after she was attacked by assassins as a child and it increases her speed, ki, and power AND she uses Taekwando and can release ki from her legs. Ryu, Ken, ad Akuma, all can unleash the Hadoken which is a ki ball projectile, and Ken can use ki to release fire with his attacks. Seth has the Tanden Engine which allows him to copy and translate the abilities of other fighters, allowing him to copy their special techniques. Vega uses a claw type weapon, Ryu is fighting the Satsui no Hado which sometimes over takes ihm and turns him into Evil Ryu,where his Hadokens are darker and more powerful. etc etc.
It is also possible that the characters can become connected in someway before the immediate story begins such as how Ryu and Ken trained together, M.Bison atrifically engineered Cammy who gained self-conciousness and went rouge (according to Street Fighter Alpha 3), Chun-Li and Guile work together as cops, Crimson viper is undercover in S.I.N. testing the battle suit functions, etc etc.
A possible idea is to include an Akuma-esque character. Someone who isn't neccesarily the main villain of the story but definitely a villain who is extremely powerful that main characters should run from if cornered alone. Do you guys think this should be due to the effects of Satsui No Hado/ Dark Hadou? If so, I will limit the characters who are fighting the effects of the Dark Hadou to 3. This powerful one who has let it engulf them. And two more who are fighting it.
The story will definitely be in the works, and suggestions are more than welcome! However I'm thinking perhaps it can start with a secret organization trying to harvest the raw power of the Dark Hado in order to enslave mankind and a bunch of fighters are eventually kidnapped and forced to participate in a tournament, or something like that. Or maybe it can go in the mold of the source material: There are factions like Shadaloo and S.I.N. that are a crime organization and they use World Tournaments to test how their experiments work against actual trained martial artists... If people are willing to join the RP then do not worry I WILL come up with a story!
But yes I hope the RP will go something along these lines. So if you have any ideas or points better than mine feel free to add them or comment! Or if you even show interest in joining,let me know!
Last edited: