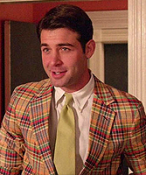 Joined

Dec 15, 2004
Messages

9,188
Website
Kingdom Hearts Insider Forums have undergone a huge staff reshuffling as we change our focus towards exciting new titles such as Kingdom Hearts 3D and Final Fantasy Versus XIII and continue to expand our community.
New Administrators
Please welcome your two new administrators,
Raz
and
Chevalier Sombre
. Raz will continue his work managing the KHInsider web page while Chev is focused on the community side of things.
Step Downs
-
TheMuffinMan
has stepped down from his adminstrator position. Thank you very much for your excellent contributions over the years Chris!
-
jeels
is stepping down from the administrator position as well, in order to dedicate his time to providing support roles to both KHInsider.com and FinalFantasy.net
Moderator Reshuffling
-
Lycanthrope
has replaced Chev's older position as super moderaor.
-
Via Chev
:
Iridrium
,
Vandread
, and
zettai ryouiki
are no longer super moderators.
Ashes Remnant
is no longer a section moderator.
-
Via Chev
:
Nocturne
has been promoted to super moderator.
A Message from Shamdeo said:

These promotions were made with the community in mind. I personally feel that I've made a good decision and have reflected the desires of the staff and members in these three promotions.
Last edited by a moderator: