Square Enix North America has today begun teasing new advancements for Kingdom Hearts Union X. The promotional material showcases the base design for the male player in the Keyblade Graveyard, surrounded by the Keyblades of friends and hearts floating through the sky.
An ad appeared on Crunchyroll that first teased these announcements, and Square Enix fired a tweet from their dedicated Kingdom Hearts Union X account to support and highlight this upcoming development: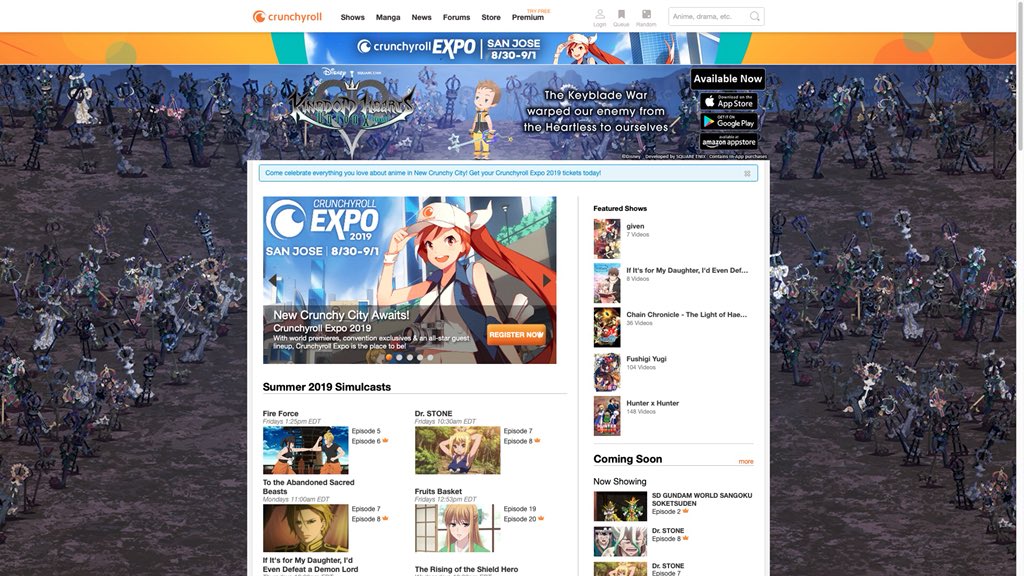 Screenshot via @Kiyø#0001
"The time to remember is arriving… History will soon unfold in #KHUX! Stay tuned for more details!"

It is unknown at this time what exactly this will all pertain to. Both promotional materials tie into the Keyblade War, which was skipped over in both Unchained X and Union X, so Square Enix may be finding a way to include that story in Kingdom Hearts Union X.
The Japanese version of Union X is still ahead in the main story, with the Player and Ephemer both witnessing Cy-bugs in Heroes Duty, so it being included in the main story is unlikely unless Square Enix North America makes changes to the timeline and scheduled main quest releases, however anything is fair game at this time, including a tease at the upcoming English release of the Kingdom Hearts X novel. The Japanese version of the game does, however, celebrate its fourth anniversary next month so we may be getting a major update in celebration! 
Follow Kingdom Hearts Insider on Facebook and Twitter for the latest updates on Kingdom Hearts Union χ [Cross], Kingdom Hearts 3 and all things Kingdom Hearts! 
Last edited by a moderator: