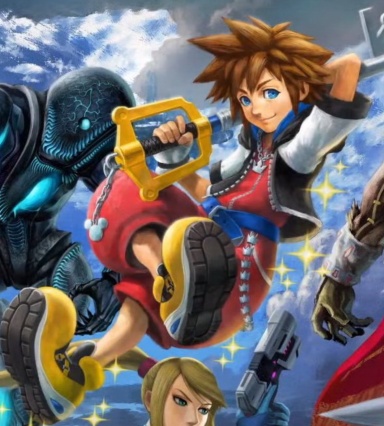 Joined

Nov 8, 2017
Messages

598
Whoo…I'm getting a bit tired with all of this art I'm doing.
Description: A mad sports player who rushes in headfirst. Football isn't his only forte; he can use a variety of sports equipment to his advantage! His kind appear in groups of thirteen, led by a magic voodoo football. When the football comes over, the group will start charging towards you! Pick up the football and pass it to Donald, who'll pass it to Goofy, who'll pass it to you, which will tire out the group. The football's anger will grow during this, so unless you have the reaction time to throw it towards the group, the ball will blow up in your face! In the group, it'll wipe out at least seven Sports Chargers.
Attacks
Tackle: Runs towards you charging.
Touchdown: Runs to grab you and throws you to a wall if you're caught.
Home Run: Does little damage but launches you high up, sometimes stunning you.
Spike Blast: Tosses an exploding volleyball that hits anyone in the radius.
Uppercut: Slugs you with a heavy-hitting boxing glove.
Striker Kick: Kicks a flaming soccer ball that ricochets around the room.
Streamline Kick: Jumps into a streamline dive followed by a roll followed by a slide.