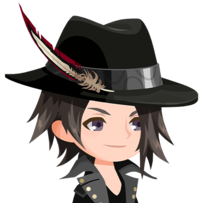 Joined

Jan 10, 2020
Messages

307
Awards

3
True, but you also gotta wonder why Vanitas was so strong after being ripped from Ven. The theory up until recently was that Ven's original self was probably darker, but if anything, his UX-era self seems even more chipper than how he was acting in BBS. Going off everything we know in KH, Ven's darkness should've been equivalent to a regular Shadow Heartless or something of that nature, Ven should've been the strongest of the two.
Isn't this explained very well in BBS? Vanitas gains strength from negative emotions, and Ven had a lot of those at the time Vanitas was created.
Also "Eraqus knows what you are," still could be Xehanort referring to Ven being a heart of pure light, which is an anomaly since Ven isn't a Princess of Heart. It's pretty obvious that he's a part of Xehanort's plans even if Eraqus didn't know about the pure light versus pure darkness thing.
I think it refers to ancient keyblade lore. While Eraqus and Xehanort don't have access to a functioning copy of the Book of Prophecies, they do have at least some of its text. I believe Ven is mentioned in it, they both recognized him from it, and that's also why Eraqus attacked him.
About the speculated Gula connection: If it exists, then Ven doesn't know about it. He said that he has no idea why he was selected as one of the union leaders. If he knows that he is Gula's brother, then wouldn't he assume it is the reason why he was selected, and tell the others about it?
Last edited: