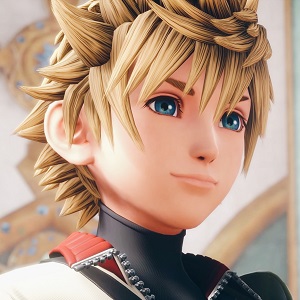 Joined

Oct 22, 2010
Messages

10,531
Awards

37
Location
Re: [Spoilers] Jump Festa 2012 Coverage!
Here is what confused me the most. Here is the thing: Is it possible that the data Ansem put in Sora's heart was perhaps someone else's heart. According to the translations, Vanita's face appears when that is said, this leads me to believe that it is hinting Vanitas' heart is actually inside Sora's as well as Ventus'? However, this would kind of rid of the theory that MF is Vanitas and stuff like that.
Also a possibility, although that would throw up the question where the heck DiZ got another heart from.
Not to mention that if we go by Vanitas...his heart is pure darkness...why would Ansem risk putting something that dangerous inside Sora?
Even more...how the bonk would Ansem get into posession of Vanitas's heart?
Isn't it rather so that Terra-Xehanort says this line to Sora while Ansem SoD, Xemnas and Vanitas's faces are displayed around
him
, indicating that Vanitas's heart is with Xehanort? (Remember the golden eyes and pointy ears!)
The MF is way to tall to be Vanitas and his battle style is also nothing like him.