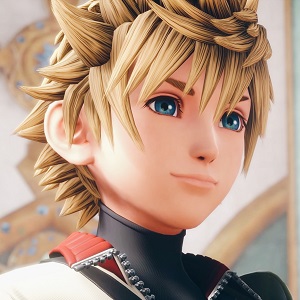 Joined

Oct 22, 2010
Messages

10,533
Awards

37
Location
, but the Master won't make an appearance.
Eh, so that means no further MoM-Coaty trolling in KH III?
- So the box's contents will be revealed in [KHIII]... By the way, in this world that can be considered to be during "the time period spoken about in fairytales", what sort of position is the X-blade in?

Nomura: The Master knows about its existence. Using the X-blade as a model, he creates his own Keyblades. Well, by create I don't mean that in the physical sense, such as forging and tempering them, I mean more along the lines of pulling one out from the depths of a heart.
Ahaaaa, that's some very interesting stuff here Nomura,
so the creation of a Keyblade does indeed involve hearts in general to a certain degree, this takes me back to the statement from an old interview that there are "as many Keyblades as there are qualified hearts". Nicely played Nomura.