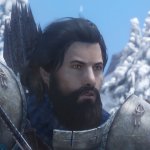 Joined

Mar 30, 2005
Messages

4,228
Awards

4
this post is best read in KHI Crimson
\/~
S
piral
D
ream
D
esigns

~\/
"We move in several directions, but most often forward. A collection of minds,
the ongoing dream of becoming better at what we do, grafix"
- -KenT/Hall/iProd/Healing Vision (Shop Founder)
__________________________________________
The Crew
Currently Active
Sora'slightside aka Light
Apple Jaxx
King Sora X
Amata
Sean
Silverslide
Ubi Ty
Zook
Status Unknown
Virus

Danoota
Kiba
jade
_____________________________________________
General Guidelines


+ Your sig will be as good as the stock you give us, plain and simple. If you give a pooty stock, you are most likely going to get a pooty signature. What's the difference? It's better to give this, than this. So when choosing a stock, pick something that is as clear, sharp, and large as possible.

+ Be patient, your request will get done. Some are finished in 10 minutes, others are finished in 10 days. We will try our best to get the job done well and quickly but we also have lives outside the shop and you should observe and respect this.

+ Do not ask for more than 2
stocks to be included in a tag, any more and the tag will be a nightmare.

+ We do not tolerate flaming or other malicious behavior, keep it cool, language is fair game but ranting/bashing/harassing is not encouraged, know the rules. If you are waiting for a request and triple post begging for results you can kiss your tag goodbye.

+ There may be times where we stray a little from the color scheme or size requested, we apologize, and with all due respect the result ended up better suited and we only wish for your understanding

+ We request you leave a window of at least 14 days between requesting signatures. We take pride in our work and would like to see yourself and the KHInsider community enjoy it before asking for another.

+ Do not post a request in multiple shops and expect to pick your favorite. This is an insult to the artists and a waste of their time. If you are caught doing so your request will be trashed.
+ If you really can't choose an artist and say "anyone", please allow at least 3 days for someone to pick it up before re-posting.

+ If after 3 days you have not seen the artist acknowledge your request, send them the request template quoted from the post in a private message with the title, "SDD Shop Request".
The Customer Template
Artist:
state the artist who you would like to handle your request, we
strongly
suggest you choose someone rather than say "anyone" as history has shown, requests that don't specify an artist are usually finished last or forgotten all together.
Stock(s):
give a url of one or two images you would to be used in your signature, if you don't know how to do so just ask, we would be happy to assist.
Size:
default size is 400x150 which looks like
this
.
Color(s):
Choose at least one color, max three that you would like to have as the overall theme of the signature
Text:
Clearly type
exactly
what you would like to be included somewhere in the sig, keep it short to at the max 5 words, any more and it will be a distraction, please know that you do not have to include text, it is completely optional
Avatar:
yes or no answer here, yes gets you a small cutout of the sig to put as your avatar under your name
Other:
anything else not outlined above
for a quick cut and paste job,
artist:
stock:
size:
colors:
text:
avatar:
other:
The Artist Application Template
you can post this right in the thread or PM it to me, your call.
Preferred Nickname(s): if you have a crazy ass name like Ubiquitous Apparatus it helps the customers easily ask for you in their request if you have a shorter nickname
What program do you use: No regulations here, everyone is free to apply no matter what you use
How long have you been creating signatures: A rough estimate will do
Why did you decide to apply to Spiral Dream Designs: curious minds want to know
Previous employment: if you have been a part of another shop or forum, let me know, again just curious
Examples of your work: leave a banner or list the urls, your choice
​
for a quick cut and paste job,

Preferred Nickname:
What program you use:
Experience:
Reason For Applying:
Previous employment:
Examples of your work:
​

​
We are here to progressively become better in our gfx works and expand on our abilities and talents.
​
We fulfill the desires of the customer to the point where we're content and they are as well.
It's not a matter of what program you use, its about how you'll further excel and peak a grander tomorrow.
​
Last edited: