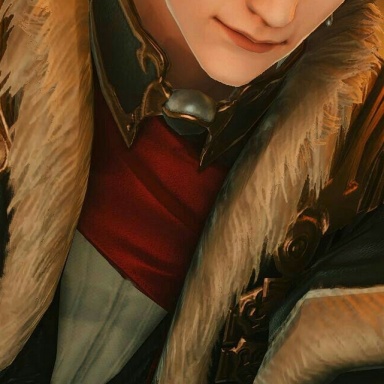 Joined

Jun 10, 2008
Messages

7,439
Awards

4
Age

29
IT'S READYYY.
Hopefully you will enjoy reading this.
It's nothing special, just an idea that came to my mind one day, which I carried out very poorly... XD; I APOLOGIZE! *hides*
Note:
Some people might know only the kissing version of the bottle spinning game. Well, in this one it's a Truth or Dare -version! Whoever the bottle will stop at will have to either answer a question or do a task... without any complaints. ;3
~*~
SPIN THE BOTTLE!
"
No! There's no way I'm taking part in this!"
"
Aw, come on Roxas," said Xion, smiling widely as she looked at the frowning blonde in front of her, "don't be so uptight!"
Larxene was already sitting on the floor with an empty water bottle in her hands. Near him was Axel, still standing but clearly eager to play a little game; his lips had curled into a grin after hearing Roxas' comment.
"
Oh, just leave it, Xion..." Larxene said slyly, smirking. "We knew full well that he would be a coward like that!"
It was silent for a moment. Roxas glared at the antennae-headed female Nobody, slight redness appearing on his cheeks. All the eyes in the room were aimed at the blonde, as he hesitated, then pouted, and finally stepped forward, sitting down opposite Larxene with his arms folded. All the other Nobodies in the room smiled, Axel and Xion joining the two and taking a seat on the hard floor.
It had started with a small, seemingly innocent suggestion done by none other than the Savage Nymph – to kill boredom, they could play a few rounds of good old spin the bottle -game. Axel had agreed right away, relieved to hear that something was actually going to happen – even though Larxene was in it too. Xion hadn't been sure at first, but after some persuading from the red-head she too had got excited about the idea. Roxas, in the other hand... well, he didn't like the game. At all. Axel and Xion tried to ask why he hated it so much, yet all he did was mumble something about not wanting to embarass himself.
"
But Roxas, we all know each other!" Axel had said, "There's nothing embarassing about fellow members playing a small game together, eh?"
Still, he had refused to play. In the end it came to the point where Xion had to practically drag him into Larxene's room. Now they were all sitting in a circle around the bottle.
"
Where's Zexion?" Roxas asked quickly, when he noticed the low number of players.
Larxene replied while placing her fingers on the bottle: "He said he has 'urgent reports to finish'. HAH! As if I'm going to believe that... what a pansy."
Roxas rolled his eyes; it had always been easy for Zexion to avoid unpleasant things.
"
Well, what about the others then? Bellatrix, the twins...?"
The Savage Nymph sighed in frustration. "I haven't seen Bella all day. And I didn't want those little brats to join us – they annoy me."
Axel chuckled. "At least someone's agreeing with me."
"
Alright, now everyone shut up so we can get started!" Larxene exclaimed and gave the bottle a good spin. It spun and spun... Roxas held his breath.
Don't stop at me, don't stop at me... he repeated in his head. The speed of the bottle slowed down and finally ceased, pointing at the black-haired female Nobody, Xion. She looked at the bottle with wide eyes.
"
A-ha!" Larxene said, giggling as she aimed her eyes at the ravenette, "Truth or dare?"
Xion pondered for a moment before speaking out. "Dare."
The blonde giggled more. "Ohoho, this is going to be good! Now let's see what I'll come up with..." She placed her index finger against her cheek, gazing up towards the ceiling as she wondered what to make Xion do. Xion kept her eyes on Larxene, slightly afraid of what she'd say.
"
Alright-y!" she smirked, "I want you to go to the library, where Zexion is. Then I want you to slap him and say that he is a wuss!"
"
That's lame", said the red-head sitting in between Xion and Roxas, a small grin dancing on his features.
"
Well, come up with something better then!" she replied, shooting a glare at Axel. The male Nobody shrugged, deciding to go with what was offered.
"
So, Xion..." she continued, her voice menacing, "the stage is yours."
Xion glanced at everyone with her blue eyes before silently standing up and starting to walk towards the library, which resided at the end of the corridor. The three other Nobodies followed her, Larxene snickering quietly every now and then as they paced along the hallway. Soon they stopped in front of the door leading into the library – Xion stepped inside, leaving the door slightly open. Axel and Larxene rushed straight away to the door to get the best spots; Roxas stayed behind them, not that excited about the dare. Offending Zexion would surely get Xion into trouble...
Xion looked around the library, soon spotting Zexion sitting in his favourite armchair in the corner of the room, reading a thick book with blue covers.
"
'Urgent reports to finish'... Yeah right", whispered Larxene jeeringly, as she observed the situation through the small gap.
The ravenette took a deep breath, walking to the Cloaked Schemer and stopping in front of him. He didn't bother to raise his eyes from the pages, as he asked:
"
What is it, Xion? I thought you were playing something." He sounded slightly amused. Xion glanced over her shoulder towards the slightly open door before turning her gaze back towards Zexion.
"
You are a wuss", she said with a loud voice, staring at Zexion while she wondered why the heck she was doing this.
The purple-haired male Nobody stopped reading. He slowly raised his head, looking at Xion, utterly surprised.
"
Excuse me...?" he asked, an irritated frown on his face. Xion didn't say a word; instead she slammed her palm against Zexion's cheek, causing him to almost fall against the armrest of the chair. Larxene couldn't keep herself from giggling.
Zexion's eyes were as wide as they could be, as he touched his red, throbbing cheek with his fingers. It took him a few seconds to get over his amazement; he crouched to grab the book he had dropped, glaring at the black-haired female Nobody, trying to hold back his anger and remain calm.
"
Xion... This is outrageous. Do you have any excuses?"
She stayed quiet, a frightened look on her face. Zexion sighed, standing up.
"
Way to ruin my peaceful moment. You will be hearing about this later." He walked pass her towards the door, yet stopped abruptly on the way. Turning around, he paced back to Xion, raising the book he was holding and hitting the back of her head with it painfully.
"
Ow!" Xion held her head, her sapphire eyes filling with water. Zexion smiled evilly and strode out of the library. As he stepped into the corridor, he noticed Axel, Larxene and Roxas leaning against the nearby wall, trying to look innocent.
"
Is this your idea of a game?", Zexion asked before walking away. Larxene chuckled and turned towards the door to see if Xion had got out already.
The black-haired female Nobody walked to them, holding her head while cringing.
"
Great job, Xion!" Larxene said, smirking widely, "The look on Zexy's face was priceless!"
Axel's mouth twitched slightly upwards; he shouldn't have been smiling. Xion had got into trouble, and on top of that a book had been smashed into her skull. Yet the red-head couldn't help it. Roxas, in the other hand, frowned in worry. Zexion wouldn't take insults lightly. Who knew what kind of punishment Xion'd get...?
"
Okay, let's head back to my room!" exclaimed the blonde female, walking off swiftly. She couldn't wait for the next truth or dare... chuckling to herself, Larxene opened the door of her room, stepping inside and sitting down onto the floor. Axel and Xion followed, the former trying to keep his features neutral as the latter was still pressing her head in pain. Roxas was the last one to enter, closing the wooden door behind him and taking a seat between Axel and Larxene. Xion had her hand on the bottle already – the blonde Keyblade wielder had no idea why they were still continuing this nonsense.
All the eyes were glued to the bottle, as it spun, finally pointing at Roxas. He folded his arms, glaring at Xion as if it was her fault the bottle had stopped at him. The ravenette gave a short laugh, smirking at the Nobody opposite her.
"
Truth or dare, Roxas?" she asked, her sapphire eyes gazing towards him. Roxas frowned more before muttering:
"
Truth."
This won't be a bad one, right? he thought as he waited for Xion's decision. Xion pondered silently, the others waiting and staring at her intensely. After a minute or two the black-haired Nobody was still thinking... Axel made an exagerrated yawn to imply his impatience. Larxene sighed deeply and finally spoke:
"
I'll figure it out for you, alright?" Right after that an evil smirk spread on her features, "You see, I have a good truth, a good one indeed..."
Xion raised her eyebrows, then nodded. "You can say it for me, I couldn't come up with anything." She chuckled nervously. Roxas rolled his eyes.
"
Thanks." Larxene was now looking at Roxas, who gulped quietly. "The question is... which one's body would you want more, Xion's or mine?"
"
And you must speak the truth!" she added quickly, her evil smirk reaching from one ear to another, "No lying, even though you have something going on with her", she gestured at Xion with her thumb.
Roxas gulped once more, glancing from Xion to Larxene and back to Xion. Both female Nobodies were looking at him, curiosity filling their features. Axel was so busy holding his stomach while laughing his ass off, that he could barely pay attention to the situation.
"
I... um..." he looked at the ground. "I'd go with... eh..."
"
Come on, Roxy!" Larxene said, impatient. "Can't be that hard!" Xion still stared at the blond, a curious yet otherwise emotionless expression on her face. Roxas held his breath, feeling how heat gathered into his face and made his cheeks turn red. He hesitated, then glanced at Xion desperately before turning his gaze towards Larxene again, speaking out. Axel tried to stop laughing to hear his answer.
"
I would... choose..." he sighed, knowing that his statement wouldn't be good for his health. He lowered his head, muttering a name as silently as he could. As if that would help.
"
...Larxene."
Even though it had been just a whisper, everyone had heard it clearly. Larxene raised a fist as a sign of victory, Axel smirked widely, looking at Xion from the corner of his eye to see her reaction, and Roxas covered his blushing face with his hands. Xion sat still, features tense and back straight, glaring silently at the spiky-haired Keyblade wielder with her sapphire blue eyes.
"
Well", spoke Larxene, unable to hold back her smile, "that wasn't surprising. I have cuuurves, unlike some other people~" she smirked at Xion, who folded her arms against her chest and looked even more angry. Roxas didn't dare to even glance at him, and definitely not say that Larxene was right – even though he loved Xion, he couldn't ignore the fact that she was... well, as flat as a surfboard. He had been admiring the antennae-head's body earlier, before Marluxia had taken over the Organization, after all...
"
Um..." he spoke, smiling nervously. "Let's spin the bottle, then, shall we...?" He felt slightly relieved about the fact that he wouldn't be chosen next time. With a quick move he catched the bottle and spun it, smile widening as he saw it stop at Larxene. The blond female Nobody didn't show any signs of disappointment; she actually seemed quite excited.
Before Roxas could even ask, she shouted out: "Dare!"
Perfect.
Roxas had a good dare in mind. It would be revenge for making him answer an awkward question. The red-head sitting near him would get what he deserved, too... he had laughed at his embarrassement, after all.
"
I want you to kiss Axel, Larxene", he snapped, making everyone's eyes widen. Axel's features were paler than usually, as he gazed towards his best friend, unsure if he had heard his friend right. Xion had forgotten her rage, being as surprised as the others.
Larxene's smirk had turned into a look of amazement and shock. Seconds later she frowned, glaring at the other blonde.
"
You think I'm going to kiss that jerk?!" she exclaimed, pointing at Axel who was still staring at Roxas mouth open, completely dumbfounded by the fact that Roxas had come up with a dare like that.
"
Yes, I think so, Larxy. You are not a coward, are you?" said Roxas in a mocking tone, obviously enjoying the situation. Larxene growled at him; she had to choose the better option from two horrible ones. Either make out with the cocky red-head or have a "Wuss" -stamp slammed on her forehead for the rest of her existence.
To everyone's slight surprise, Axel spoke, apparently gotten over his small shock.
"
I bet she wants to kiss me – no wonder; I am pretty handsome, after all", he smirked widely, "She is just too scared to do it."
The blonde shot a glare at him, clutching her hands into fists. He was so full of himself! His grin and the jeering glint in his emerald-green eyes annoyed the hell out of her; he was challenging her, it could be clearly seen. Oh no, she wouldn't back away. No way.
She answered the mocking smirk, moving swiftly to the red-head.
"Too scared, you say?" she cocked an eyebrow, letting out a sneering chuckle. Before he could react, she took his face in between her gloved hands and pressed their lips together fiercely. Axel's eyes widened once more, his body stiffening – he hadn't expected Larxene to actually do it!
Roxas' mouth curled into a satisfied smile – that was before he saw his pyromaniac friend grab the female Nobody's shoulders and answer the kiss as ferociously as Larxene. The blond-haired male Nobody looked confused, then utterly shocked by the eagerness of the two. Xion, in the other hand, was unable to look away even though she wanted to.
Minutes passed, yet either one showed no signs of stopping. Axel was breathing heavily through his nose, as Larxene gripped his red hair as tight as she could, her cheeks slightly red.
"
Your kissing is horrible", the red-head said against Larxene's lips, his hands wrapped around her neck.
"
Bastard", the blonde hissed back, attacking his mouth with her tongue before speaking once more, "I'll make sure you'll see nightmares after this!"
"
I'd love to see you try."
"
Then watch and learn." Her left hand let go of his hair, travelling across his neck and stopping at the zipper of his cloak. She pushed herself against Axel, causing him to fall on his back, the blonde now on top of him. Starting to slowly open his cloak, Larxene smirked while pressing her lips against his violently. They seemed to have completely forgotten that there were other present in the room.
Xion was still gazing at the two in astonishment, unable to say or do anything. Roxas held his head, deciding to never again take part in games similar to this one.
"
Um... Axel?" he said, trying to make him stop – they were about to do each other right there, in front of him and Xion! Trying to ignore the two, the blonde closed his eyes. It didn't help much; he could still hear the shuffling of their cloaks and their heavy breathing. The dare was going a bit too far... well, a lot too far. He didn't know if they were competing against each other, or being truly affectionate towards each other. He didn't care though; he had to do something, or else... he couldn't think about it without shuddering.
"
Axel?!" Roxas repeated, now louder. The red-head didn't even glance at him – either he hadn't heard him or just didn't want to pay attention to him. He didn't want to lose.
Suddenly a loud voice with a disgusted and irritated tone could be heard from the door. Everyone in the room froze, including the two snoggers.
"
What in the name of Kingdom Hearts is going on here?!"
It was Zexion, standing at the doorway, an angry frown on his features. He glared at Axel and Larxene, who were still lying on the floor, eyes aimed at the Cloaked Schemer. The red-head's coat was half-open, the blond-haired female Nobody's hands placed against his bare chest. Her own cloak's neckline was slanted, revealing her right shoulder.
Xion looked like she was mentally scarred for life, her face white and her blue eyes open wide. Roxas had buried his face into his hands; Zexion was the last one he had wanted to see entering the room.
Well, at least I don't have to stand this game anymore...
"
Hello there, Zexy", Axel said from under the Savage Nymph, smirking slighty after getting over the suprise, "want to play bottle spinning with us?"
Zexion raised his hand to rub his temples with his fingers. "No, Axel, I don't. Could you just stop this nonsense and act like you had even the slightest bit of dignity?"
Axel smirked wider and pushed Larxene away, getting up and closing his cloak. "Now that was interesting."
"
Interesting?" Larxene said, moving the loose strands of blond hair behind her ear, "You seemed to like it a bit more."
She grinned. The red-head was about to reply, when Zexion spoke again.
"
I don't care about your interesting make-out sessions... I came here to inform you that we are going to have a meeting in five minutes – in the library. You better all be there, we have urgent matters to discuss about." He shot a cold glance at Xion before turning around and pacing away, still not sure what he had seen in Larxene's room. Sometimes he wondered why he had stayed in a group as insane as the Organization.
It was silent for a while. Roxas and Xion got up, both still slightly shocked.
"
By the way..." Axel spoke again, looking at Larxene who was fixing her cloak. "I won."
"
What?!" the blonde exclaimed, shooting a glare at him. "You did not! You pulled away first!"
"
But you broke the eye contact first."
"
Don't play with me! You lost! Suffered a complete rout!"
"
I never lose, got it memorized?"
"
Stop using that catchphrase!"
Roxas rolled his eyes, turning to Xion. Color had come back onto her face; she was clearly trying to forget the whole incident.
"
I guess we have to go to that meeting now..." Roxas said to her, smiling slightly. The ravenette didn't smile back.
"
Yes, to hear what Zexion has come up with to have his revenge on me...", she said quietly. Suddenly her stare became colder. "And we have to have a talk, Roxas."
The blonde raised his eyebrows. "Wait, what did I--" he gulped as he realized what she meant, letting his posture slump. "Shit."