Joined

Jan 11, 2015
Messages

60
Hi hi !

Here I come with another speculation thread !

This time the topic is the mysterious battle system of Kingdom Hearts Unchained X [Chi] that has been prepared for smartphones.

Let's see how the battle interface looks like :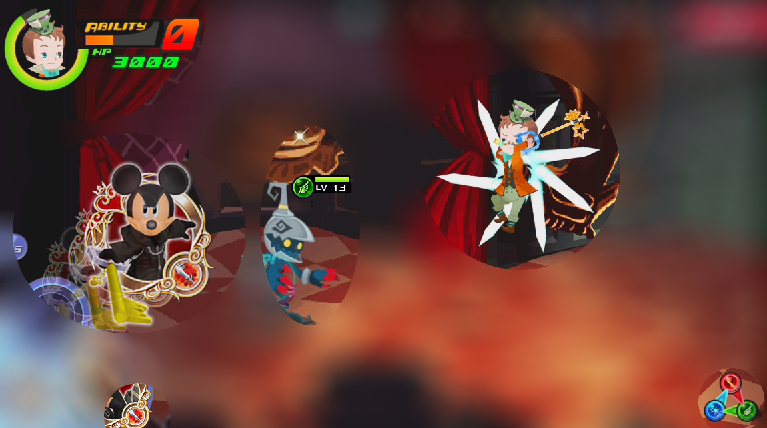 As you can see, I've edited the image so we can focus on the elements of the interface.
First of I would like to start with the Trinity of Powers , which I believe works similar o same as KH X [Chi].



Red

wins

Green

,

Green

wins

Blue

and

Blue

wins

Red

.

Funny, they used the same colours that they used for Terra, Ventus and Aqua... ( Eater Egg ? )

So , how does this translate in battle ? The player is using a Red Attack with Mickey's Medal and the Heartless has a Green Medal, so the Player will likely win this battle easily.

The only things that I haven't got clear are the next ones :

How does the Ability bar work ? It wasn't present on the KH X [Chi] PC version , so it's kind of strange... what is doing there ? Seems like the orange orbs seen in this next image are to fill that bar ( which is funny AGAIN , because they look like the orbs to fill the Drive bar in KH II ) :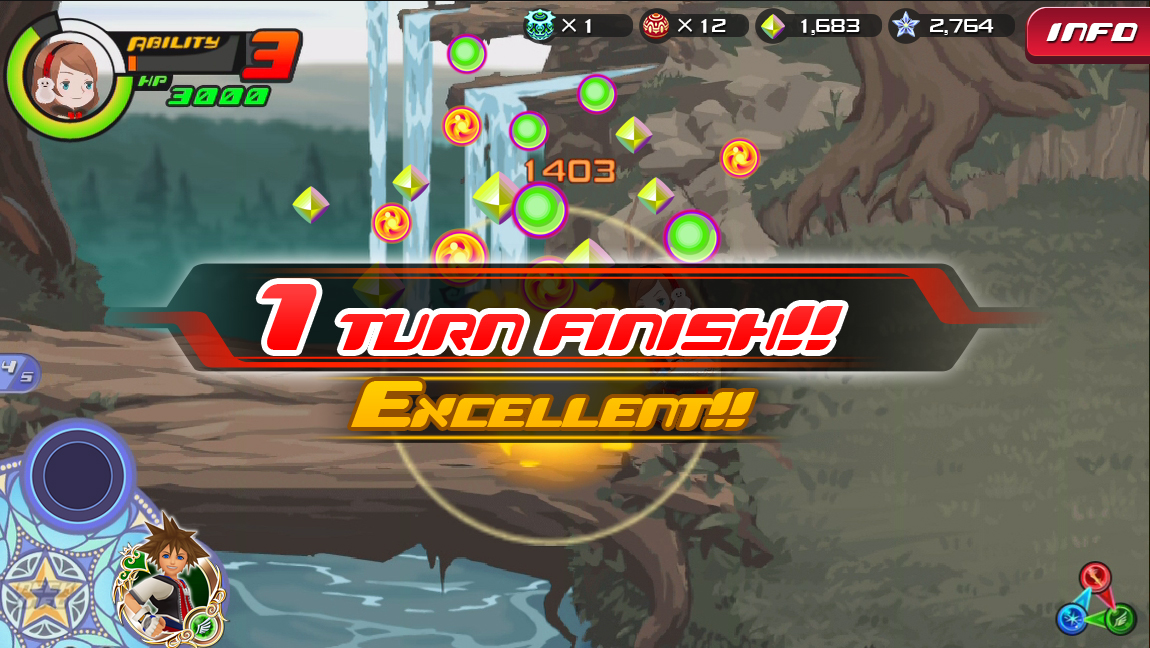 Another thing that makes me wonder is if the battle system still works randomly like it's PC counterpart, which I believe it's not the case anymore.

In the PC version, the game paired 3 cards randomly to make combos to attack the Heartless. When you consume your cards you don't get them until your deck is over. In the Smartphone version there's only place for 5 medals which is strange, since the basics of the battle system of the browser version wouldn't apply right to this version. You would be able to make a 3 attack combo the first time, yes, but what about the second time ? There would be only 2 medals left and that seems really odd to me.

I think we'll be able to choose, but let's wait and see.
​