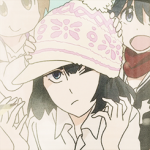 Hyped Ruler of Honnouji Academy
Joined

Jul 7, 2009
Messages

5,297
Awards

4
Age

30
Location
~ SORA X AQUA FC ~
"Tears of Hope"
Made by AceofSpades
~ Founder & Owner ~
Divide&Conquer
~ Members ~
~ Tenative ~
~ Reasons We Ship ~
1. It doesn't mess with either of the friendship trios of TAV and SRK.
2. Their personalities would be a good match.
3. Both care alot about their friends.
4. Nice and safe alternative to the ship wars between SoKai, SoNam, SoRi and TerraXAqua and VenXAqua.
5. They'd make a sexy couple.
6. They'd be a good fighting team.
7.
In the secret ending, even AtW says Aqua and Sora have alot of common. Goes to show they would be great together!
~ Fan Fictions ~
~ Alliances ~
The Aqua Fanclub:
http://forums.khinsider.com/fanclubs/126605-aqua-fanclub.html
The Sora Fan-Club!:
http://forums.khinsider.com/fanclubs/127264-sora-fan-club.html
A pairing that I'm quickly becoming quite fond of. Anyone else like this pairing? ^_^
*Note: Any spoilers pertaining to BBS must be kept in Spoiler boxes*​
Last edited: