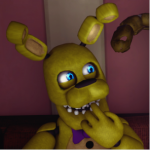 Trapped in the Source Filmmaker
Joined

Aug 5, 2013
Messages

3,282
Awards

2
Age

23
I don't make threads often that can be debated over. But a friend of mine asked this question the other night, and I'd like to know if there really IS an answer or - in case there isn't - any conjecture as to why things are the way they are.


So. Sora's Station of Awakening has stained glass windows that depict some of the Princesses of Heart. Snow White, Cinderella, Sleeping Beauty, Belle, etc.
Originally the game was not meant to have more than one installment unless it did well. As we all know, the series hasn't been particularly planned out, and a lot of things that happen in the first game don't always tie in well to future events. Regardless, the Stations have become a recurring theme in awakening one's power to wield a Keyblade, or simply a reflection of their hearts. Roxas' Station features murals of Sora and the gang, while Ventus' Station has images of himself juxtaposed with Vanitas.

Now, getting to the question. We can sort've guess why Roxas' and Ventus' Stations look the way they do. But...Why is Sora's Station the Princesses of Heart?
Whether you think it was just showcasing Disney, Kairi's heart's influence, there actually IS an explained reason, or another reason entirely; I'd like to hear it.